In today's competitive market, a truly unique way to stand out as a broker or developer is by using the latest feature film technology to highlight upcoming property developments. In fact, professional quality media adds a polished touch to any listing. With a 3D highlights video, even properties that are under construction can shine amongst the others and attract potential buyers. As such, a broker contacted us at Friedman Studios to produce a custom highlights video in Bloomington, California.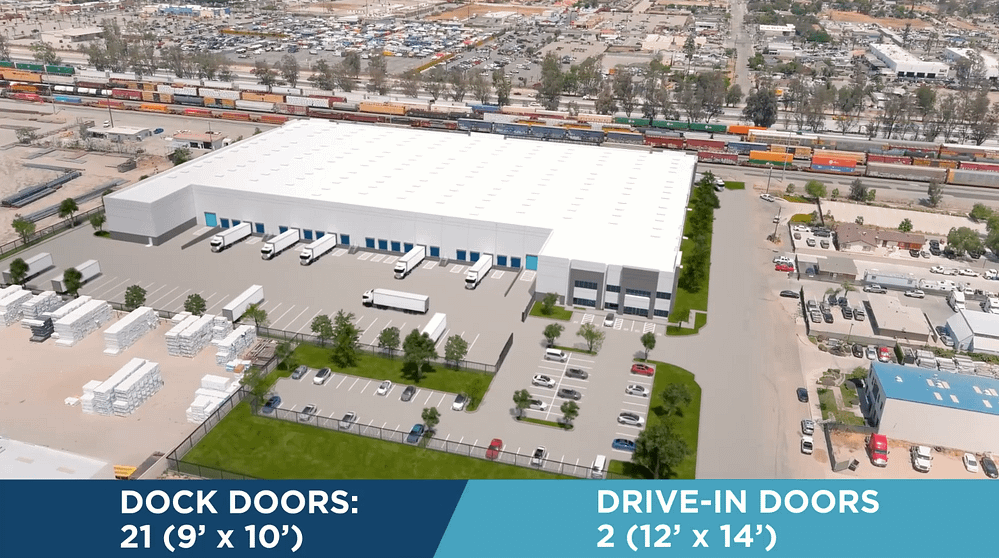 3D Highlights Video Aspects
When creating a property 3D highlights video, our team of experienced media specialists create an animation rendering based on the architectural drawings for the property. By doing so, we are able to showcase the finished building, no matter what stage of construction it is in. Additionally, we offer videos for every budget.
Our Bloomington Strategy
To best showcase our client's Bloomington property, the 3D highlights video uses a mix of animated ground and drone shots. In doing so, potential buyers are provided a comprehensive view of the subject property and its location. In addition, the video displays 3D renderings of the inside of the building. Furthermore, throughout the video specs are given and notable features are displayed. For example, these video features include the distance to ports and airports, an interior office walkthrough, and a full list of speculative improvements.
Included in the 3D highlights video:
3D rendering of interior and exterior based on architectural drawings
animated map of proximity to corporate neighbors, airports, and intermodal yards
location adjacent to the Union Pacific Railroad
animated renderings of the office interior with correlating site map
animated view of auto parking, truck court, dock high doors, and grade level doors

3D Video Advantages
A 3D highlights video can elevate a property listing and set it apart from others on the market. With the ability to showcase an in-progress property in its completed form, 3D videos can even lead to pre-completion lease agreements. As such, at Friedman Studios, we offer affordable, high-quality 3D property videos so that every broker can take advantage of this powerful tool.