For brokers looking to lease an industrial property still under construction, a strong listing is essential. In fact, professional marketing media can give a property the edge it needs to secure a lease even before completion. With this in mind, a broker in Redlands, California, contacted our team of media specialists at Friedman Studios regarding a promotional video. With our cutting-edge technology, we were able to create a custom 3D property highlights video of the finished property.

Our Highlight Video Goals
When a property is under construction, our goal is to provide potential tenants with all the information and visuals that they need. As such, with 3D property highlights videos, we consider what the finished building will look like. Additionally, we showcase key property features. Finally, we ensure that the finished video reflects the broker's brand integrity.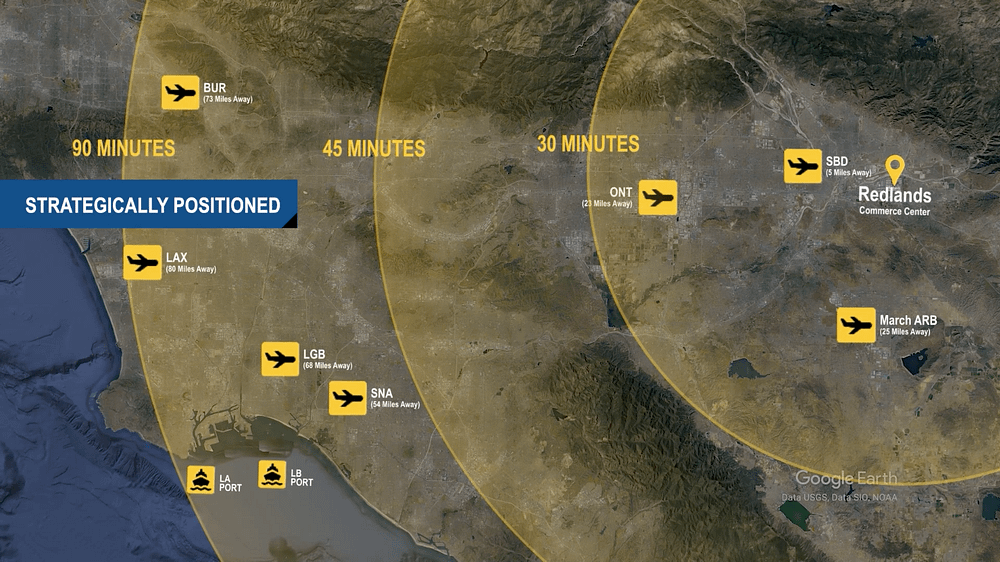 Our Property Highlights Strategy
First, our experienced media team creates an animated rendering of the finished property. To do so, we use the official architectural drawings. As such, potential buyers see exactly what they can expect the finished property to look like. Second, we use animated aerial maps to indicate the property's proximity to corporate neighbors and transportation. Our 3D property highlights videos specifically note the subject property's proximity to intermodal yards, airports, and ports. Overall, we ensure that potential tenants feel confident in their knowledge of the property.
Highlighted Property Features Include:
easy property access
dock high doors and grade level doors
fully secured truck court
proximity to corporate neighbors
proximity to intermodal yards, airports, and ports
content maintains client's brand integrity

Advantages of 3D Property Highlights Videos
Leasing an under-construction industrial property does not have to be difficult. With the right tools, a broker can ensure that their property makes its best first impression. By using 3D property highlights videos, all angles and features of the property are well showcased. Moreover, such informative videos give potential buyers the confidence to pursue a lease even before construction completes. In fact, we believe that this tool should be available to all brokers, and offer videos for every budget. In the end, our goal is to help brokers successfully lease their properties.