At Friedman Studios, we offer an array of industrial real estate services to showcase listings, whether under construction or completed. Of note, we produced Chino industrial final photography for headquarters on Dupont Avenue. In particular, this service complemented the previous 3D animation we created for the listing while it underwent construction. Of course, we customize our packages to meet clients' needs to help them best showcase their listing, no matter the stage of construction.
Chino Industrial Listing Characteristics
For this particular property, our team at Friedman Studios created a customized plan to showcase the listing's best features. For example, we previously completed a virtual tour video of the listing in Chino, California as well as 3D animation. In addition, we also captured both drone and ground photography of the site. Our experienced media team works with the broker to customize a package to help listings make their best first impression. We then curate media accordingly, as we did with this listing.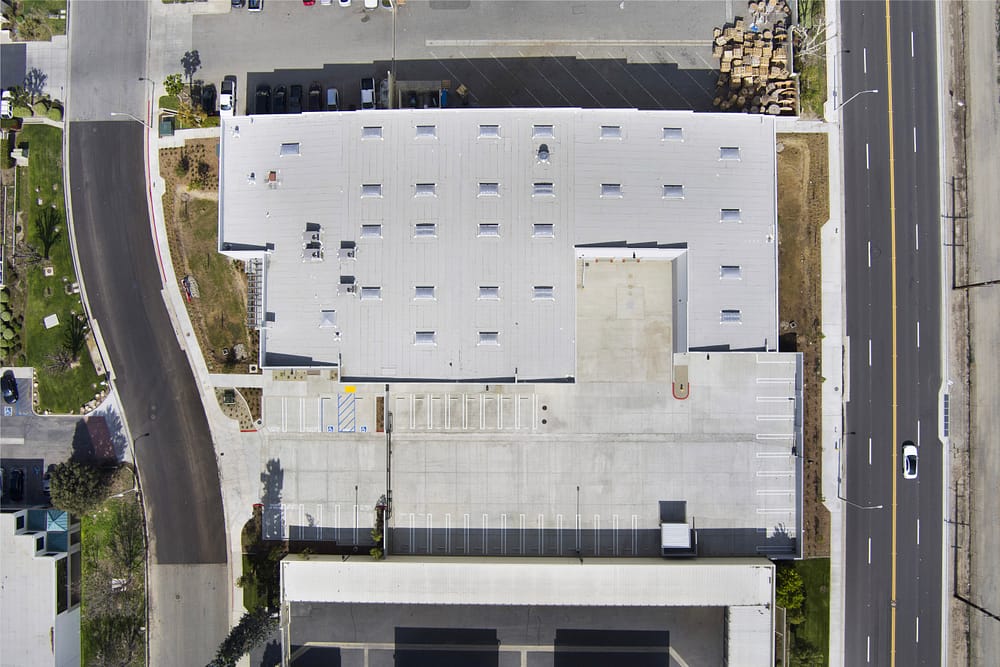 Chino Final Photography Strategy
Further, since we already created progress photography and 3D animation for this listing, we curated a strategy for the Chino industrial final photography accordingly. Additionally, our media team made sure to capture the property's key features.
Chino Final Photography Highlights:
ground photography of the industrial warehouse
final photos of the listing's exterior, capitalizing on the landscaping
drone images of the building's layout
aerial photographs to showcase easy access to the building
drone images of the dock high doors

Advantages of Industrial Final Photography
In conclusion, final photography offers several key advantages. For one, final photography showcases the industrial real estate listing in the best light possible. In particular, an experienced team like ours will curate the highest quality images. Further, we deliver final photography in both print-ready and web-ready formats to our clients. Lastly, our high quality photographs maintain brand integrity while helping a listing stand out from others, even those from the same broker.