Landscape of Virtual Tours
Video property tours gained popularity over the past several months, claiming their place as an industry staple. Even as businesses begin to reopen, video tours and 3D walk throughs seem to be staying put. Virtual tours allow potential leasers to visit the property from any location - whether across town or over state lines. This increase in potential clients is just one of several advantages driving the popularity of real estate video tours. As such, ZORNWhitmanCoppola | Link Industrial contracted Friedman Studios to produce a Colton property video tour and a 3D walk through of their inland empire property.
Colton Video Challenges
With social distancing measures firmly in place across much of Southern California, gathering footage for the video tour proved a potential challenge. Friedman Studios observed social distancing requirements to film the virtual tour and 3D walk through. Moreover, Friedman Studios worked to get all shots efficiently to ensure no additional days of filming would need to occur. In addition, Friedman Studios employed animated maps as well as aerial footage to showcase the property.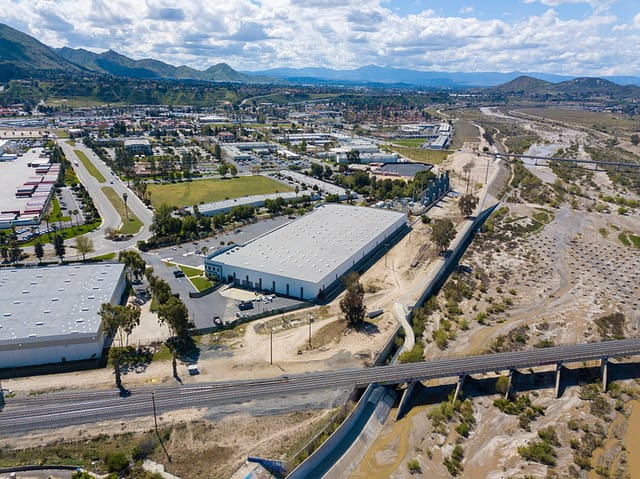 Colton Property Video Strategy
Friedman Studios highlighted the Colton property's proximity to the I-10 and I-215 freeways. As well, the Colton property video tour incorporates animated maps to visually show the site's location relative to the Port of Los Angeles and the Port of Long Beach. Distances to local airports, including LAX and Ontario follow. Then, the virtual tour emphasizes the distance to two nearby intermodal yards. After capturing the context around the property, the video tour then turns to the on-site features, such as the ±48,340 SF available for lease.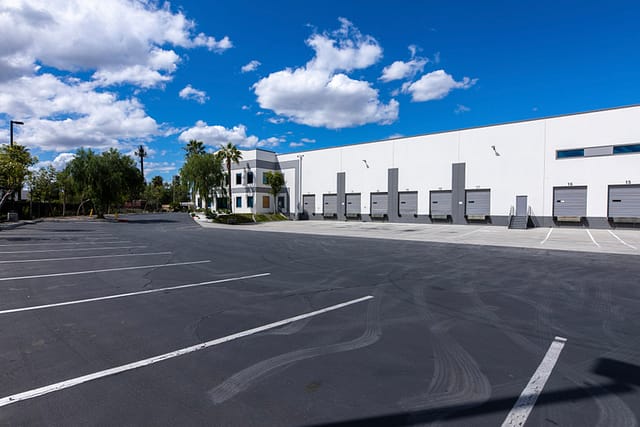 3D Walk Through Advantages
To complement the video tour, Friedman Studios produced a 3D walk through of the property. To capitalize on the walk through's impact, Friedman Studios developed a 3D scan strategy for the subject property before the site visit. In addition, the scan strategy kept the tour easy to navigate. Further, Friedman Studios captured 120 megapixel HDR 16K resolution panoramas of the property to include in the 3D walk through. Via the 3D walk through, potential leasees can view every square inch of the property. For example, the walk through includes everything from the warehouse to the bathrooms to the truck court.
Colton Video Tour and 3D Walk Through Benefits
Video tours and 3D walk throughs offer benefits above what traditional property visits can. For example, the animated maps give a holistic view of the property that is not possible with an on-site tour alone. Additionally, the Colton video tour showcases the property's key corporate neighbors, something for which an in-person tour does not allow. Further, the aerial footage affords potential leasees a vantage point they would not otherwise get of the property. Finally, the 3D walk through enables viewers to tour the entire property remotely, making the property available to those local and outside California.