Drone photography can showcase a commercial real estate listing unlike ground photography can alone. With this in mind, the broker contracted Friedman Studios to take commercial aerial photography of the listing in San Diego, California. Our team of media specialists curated a custom flight path to capture the listing's key features.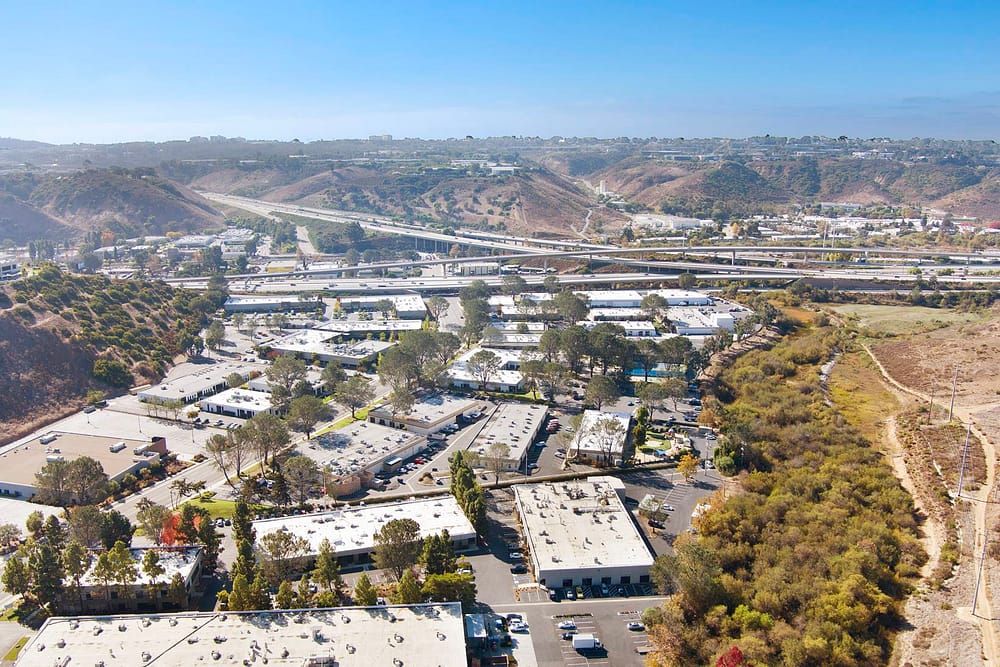 Commercial Photography Services
Professional commercial aerial photography helps listings stand out from the rest. In addition, skillful commercial drone images can generate interest amongst potential occupiers. As such, brokers who partner with seasoned media specialists and certified drone pilots receive high quality images to showcase their listing. Further, a proven track record of return clients points to a media company's expertise and the quality of their products. Of note, Friedman Studios has multiple brokers who are repeat clients for various listings in the commercial and industrial real estate arenas.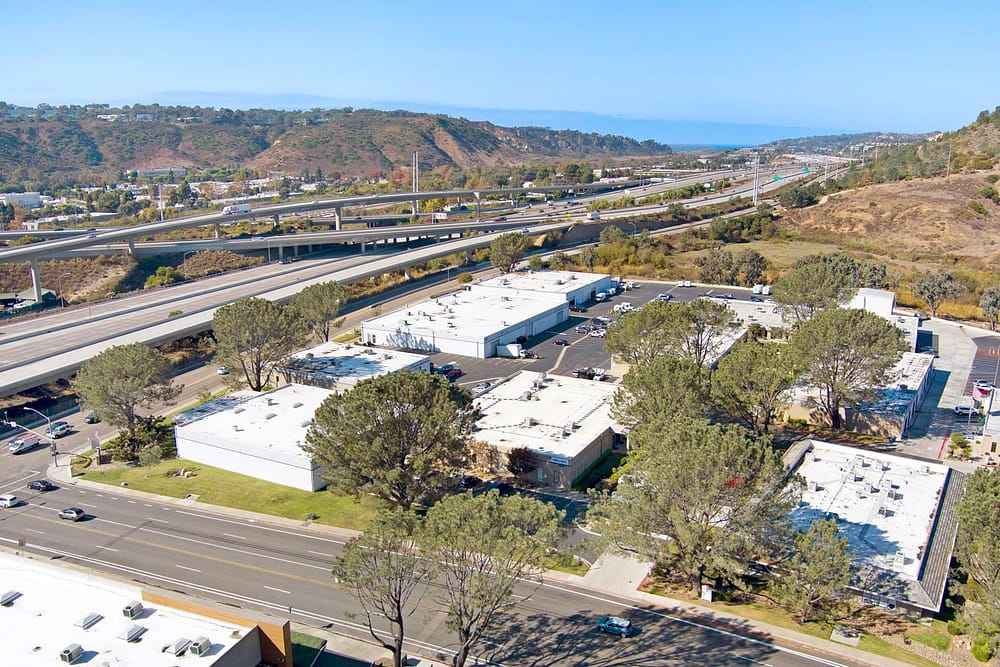 Commercial Drone Strategy
For the commercial aerial photography of the listing on Sorrento Valley Blvd, our team of media specialists created a custom plan. In particular, our drone pilots designed a custom flight path to capture all key images. As well, our seasoned team ensured all key images were captured in one shoot. Due to our near decade of experience, our media team gets all commercial aerial photography on the first take. Our commercial images showcased:
lush landscaping
easy freeway access
prime San Diego location
ample parking
building's roof
easy access to the building
listing's corporate neighbors
building's footprint

Advantages of Aerial Photography
In sum, aerial photography offers distinct advantages for commercial real estate listings. For example, commercial aerial photography can give a complete view of a listing, capturing parking, access, and landscaping all in one image. In conclusion, a skilled media team will deliver customized drone photography to help a commercial real estate listing make its best first impression.