Commercial real estate listings that stand out from the competition can lease faster. With this in mind, our client hired our team at Friedman Studios to produce commercial drone photographs of a listing in Yucca Valley, California. Specifically, our media experts captured aerial and ground photography of the subject property. Of note, our FAA certified drone pilots created a customized fight path to photograph the listing's best angles.
Commercial Photograph Challenges
With larger commercial real estate listings, the images captured need to showcase all of the property. For example, if the subject property includes several buildings, the photographs should showcase each part's best features. However, this can prove challenging with larger locations. For this listing in Yucca Valley, our skilled team of media experts curated commercial drone photographs as well as ground ones to show all the best features of the listing, despite its larger size.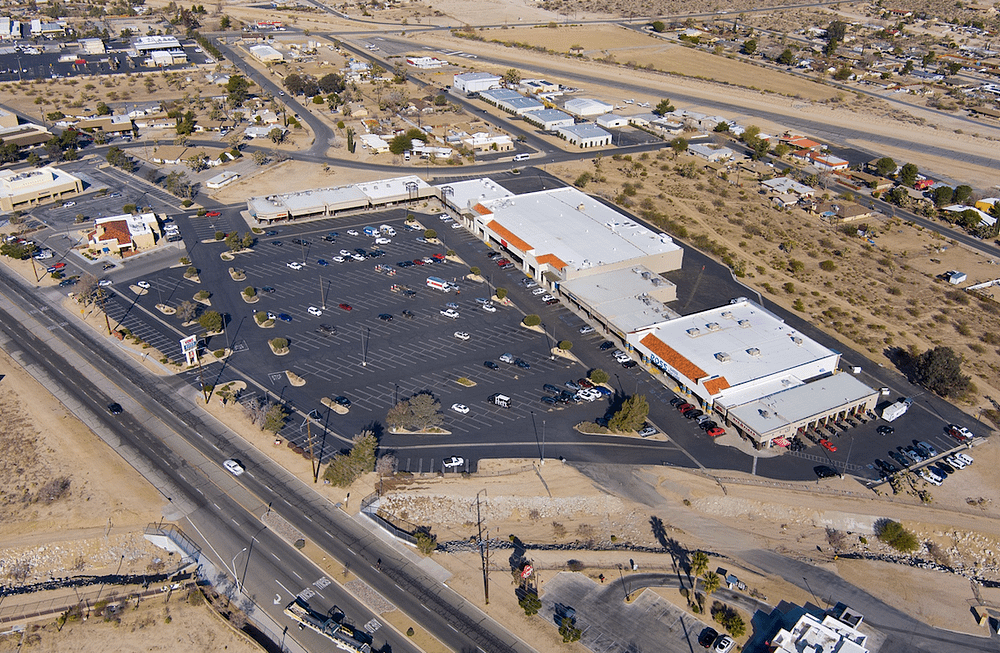 Drone and Ground Photography Strategy
For this larger listing, we customized a series of commercial photographs, including both drone and ground images. In particular, we made sure to showcase several property highlights.
Commercial Drone Photography Included:
aerial angles of the buildings
showcasing the easy access to the site
drone images of ample parking
aerial photographs of buildings' footprint
drone photos of building amongst corporate neighbors

Advantages of Commercial Drone Photos
Commercial drone photographs offer brokers several key advantages. First, drone images showcase a building's unique footprint in a way ground images alone cannot. In addition, aerial photography can depict a listing amongst its corporate neighbors. Further, when paired together, drone and ground photography offer a comprehensive view of a listing. As a result, potential occupiers can tour a listing virtually. In conclusion, drone and ground photography can help a commercial subject property make its best first impression and grab the attention of potential tenants.