Photography can help a commercial real estate listing make its best first impression. With this in mind, Friedman Studios captured commercial final photography for a listing in San Diego, California. Of note, our team created this product complementary as a thank you to one of our long-term repeat clients. Specifically, our team values the relationships we build with brokers, and we were happy to gift them professional photography of their commercial real estate listing.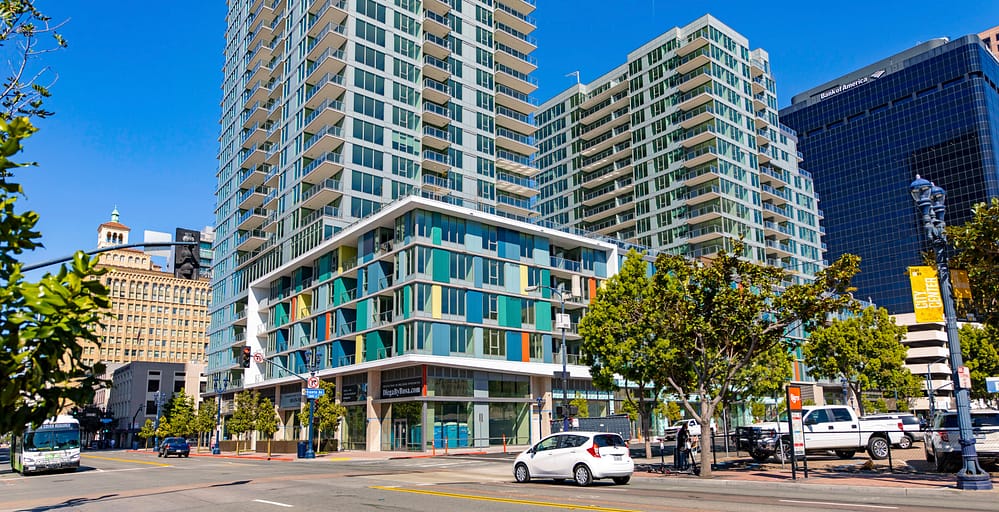 Building Relationships
We work to deliver industry-leading quality professional photography to all of our clients quickly. As such, many of our clients hire us for multiple projects and properties. Of note, whether a first-time client or a long-standing repeat broker, our team of media experts curates customized final photography to showcase their commercial listing in the best light. Further, we deliver all photographs in both web-ready and print-ready formats for the clients' convenience as a matter of principle, at no additional charge.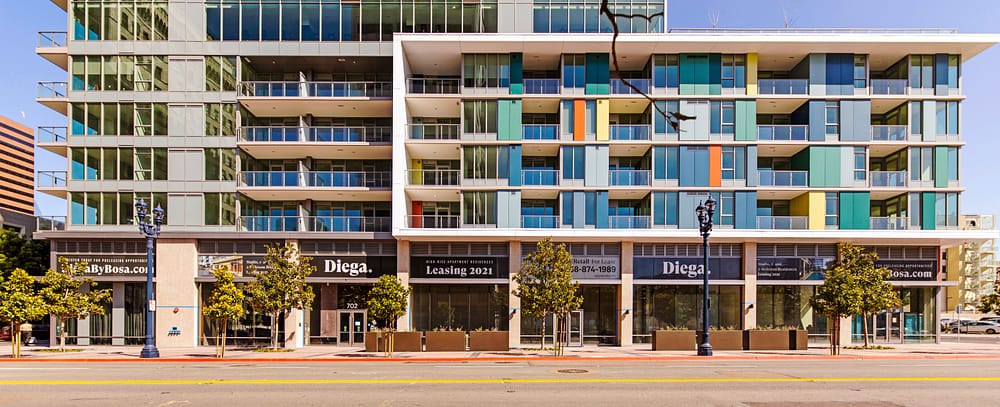 Commercial Photography Strategy
For the commercial listing in downtown San Diego, our experienced photography team created a customized plan of images. In particular, our team made sure the final photography highlighted the listing's impressive facade. As well, the images highlighted the building's captivating colors. Additionally, in a hot market like San Diego, commercial final photography ideally capitalizes on the building's best features, helping it stand out from other listings. Our team accomplished just that by focusing the images on the unique architecture of the commercial property. Further, our team's experience in the field meant we got all images with one site visit, shortening the timeline for the broker to have the images for use.
Commercial Photography Features
next day turnaround of final photography
professional quality
print-ready and web-ready photographs
captured commercial listing's unique architecture
showcased commercial property's impressive facade
same-week scheduling

Advantages of Professional Photography
In conclusion, having a professional photography team photograph a listing can make a world of difference. Additionally, especially in a saturated market, high-quality commercial final photography images from an experienced team help a listing stand out from others. Finally, our team has over a decade of expertise capturing industry-leading images of commercial real estate.