With social distancing guidelines in place for the foreseeable future, 3D scans offer occupiers a safe and productive way to look at properties. As such, CBRE and Sprint contracted Friedman Studios to produce a commercial property 3D scan of their site in Long Beach, California. Friedman Studios traveled to the waterfront location and created a user-friendly and high-end 3D scan of the subject property.
Commercial Property Challenges
Friedman Studios faced a tight turnaround time challenge for the 3D scan. We always offer quick delivery times as a standard practice. However, this project had the added challenge of balancing the new occupants' move-in date. In particular, we had less than two days to complete the scan until employees were fully moved in and working in the office. Understandably, CBRE wanted the scan completed beforehand to showcase the listing. Always up to the challenge, we got right to work.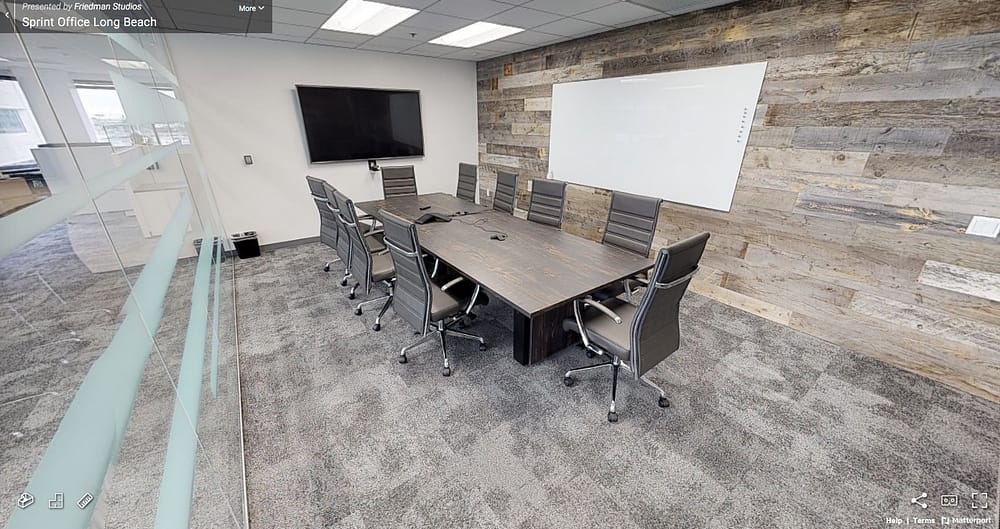 3D Scan Strategy
The commercial property offered stunning views of the water in Catalina Landing from many rooms. With this in mind, we capitalized on the views, using high-end 3D scan technology. As a result, potential tenants can see the views from the commercial property 3D scan as if touring in person.
Further, we incorporated several key features into our 3D tour for the best user experience. For example, we included an aerial map of the site to orient occupiers. In addition, we included room by room walk through capabilities so tenants can tour every inch in any order they would like. The quality of the 3D scan is so high, occupiers can even see the vacuum lines in the carpet in the conference rooms.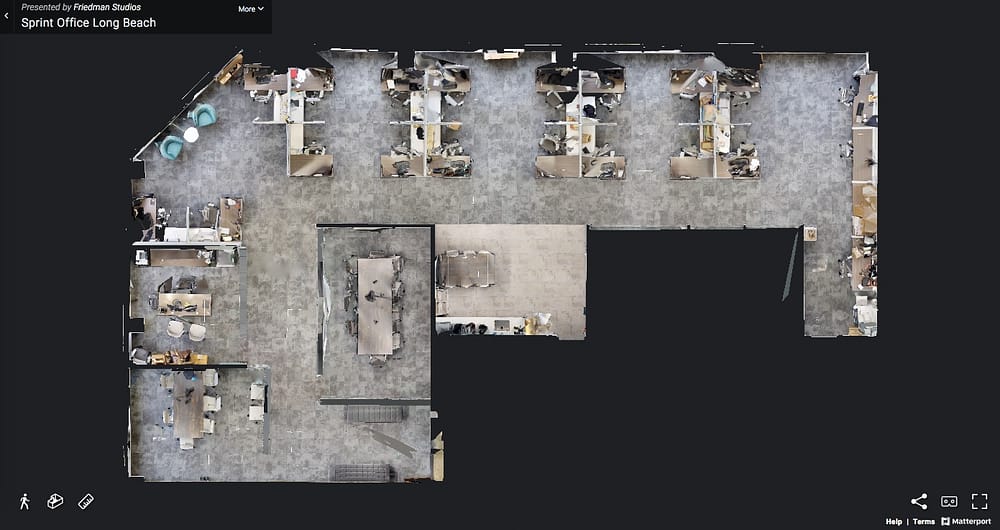 Commercial 3D Scan Advantages
Our commercial property 3D scan enables tenants to tour the site in its entirety. Such scans offer several key advantages over in person tours to both the occupiers and brokers. First, the occupiers can tour the site as many times as they would like at any time that works best for them. In addition, they can do so with the added safety of not leaving their home. Second, the brokers have the advantage of being able to show the property even when people are in the building. This offers a unique benefit from in person tours since we captured footage prior to tenant move-in. Ultimately, 3D scans offer benefits an in-person walk through cannot.