Topping out a building is traditionally a moment of celebration as it is a significant milestone on a project. Hence, documentation is in order via a commercial real estate drone video. Towards this end, Bosa Development contracted Friedman Studios to capture the topping out of their downtown subject property via drone video footage. The resulting drone video emphasized the momentous occasion as well as the beautiful views from the commercial property.
Drone Video Difficulties
The downtown San Diego subject property posed a few difficulties. In particular, flying a drone from the top of a 400ft high rise under active construction presented unique challenges. For example, active concrete pouring cranes and dozens of construction workers inside the subject property created obstacles. As such, Friedman Studios took extra care to create a safe drone flight path while capturing footage for the commercial real estate drone video.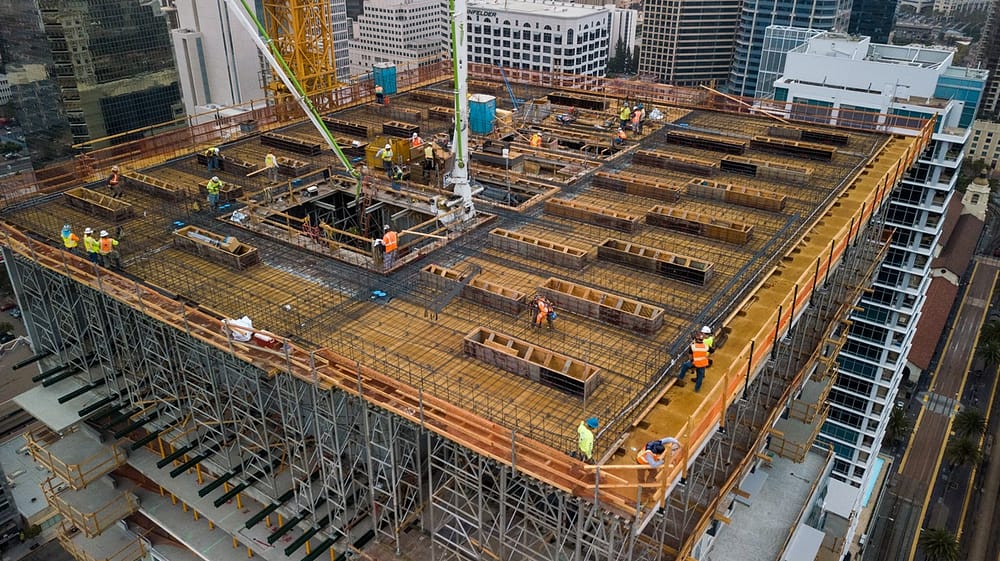 Real Estate Video Strategy
Friedman Studios created a strategy that highlighted the key features of the property. For example, the drone video captured the subject property's height. Importantly, the subject property had the city's highest cantilevered roof as a 36 story multi-use high-rise. Moreover, the footage capitalized on the site's prime location next to the Star of India. In addition to the building itself, Friedman Studios used the drone footage to capture the subject property's stunning views of downtown San Diego and the bay.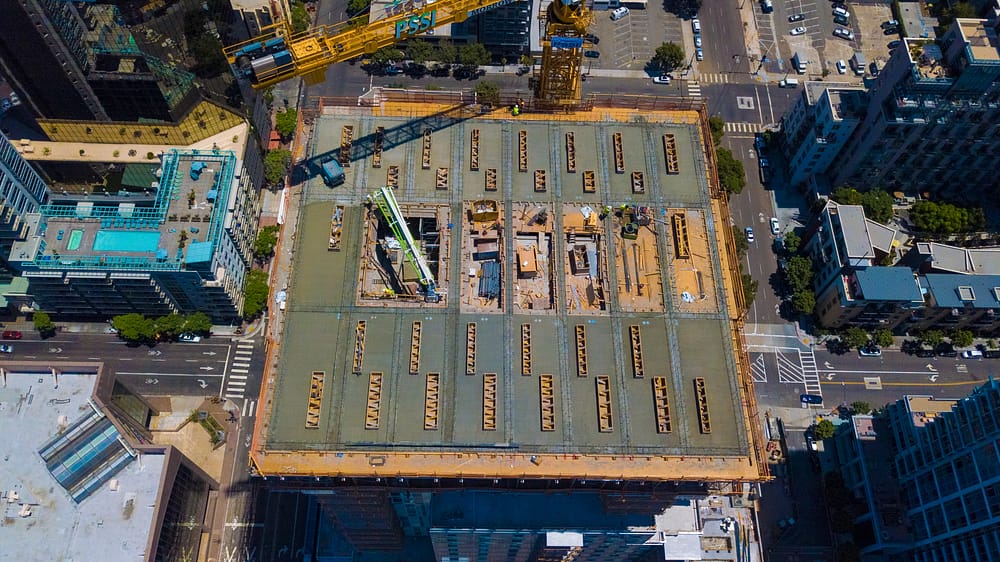 Real Estate Drone Video Advantages
A commercial real estate drone video offers key advantages over ground photography alone. For example, drone video could capture the entire top of the building during the topping out process; ground photos would not encompass the same complete angles. As well, drone video allowed for capturing both the entire top of the building as well as the stunning views of the bay and downtown. Further, the drone video included music that emphasized the importance of the subject property's topping out.