Drone photography allows brokers to present a subject property holistically. Towards this end, Alex Heim contracted Friedman Studios to create Corona drone photography of a subject property in California's Inland Empire. Our FAA certified drone operators got to work photographing the Corona subject property amidst the iconic Inland Empire mountains.
Photography Challenges
This particular subject property presented a unique hurdle due to the tight space around the site. However, we rose to the challenge. Despite the restrictions, we utilized drone photography to showcase the best of the Corona subject property, working meticulously to cover the over 22,000+ SF building.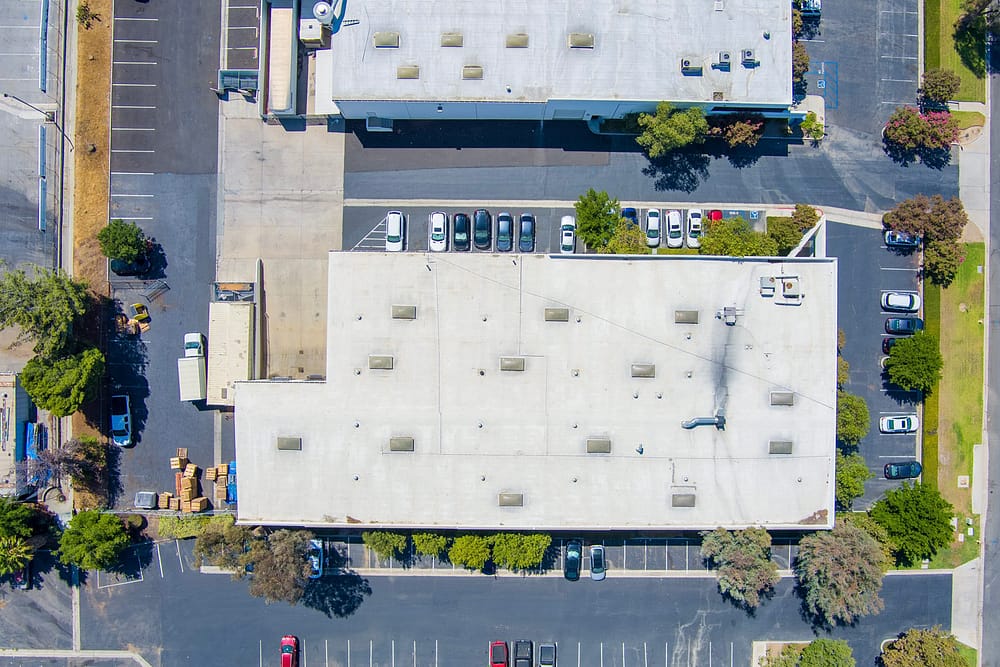 Property Strategy
Our resulting drone photography capitalized on the best angles of the Corona property. First, we captured aerial angles of the property. Our resulting photographs highlighted key property features, including the large secured yard and two ground-level and grade-level doors. In addition, our Corona drone photography captured footage of the site in relation to its corporate neighbors. Further, we capitalized on location in the drone photographs. For example, we used high-quality aerial photography to show not only the subject property's building footprint, but also the site's proximity to nearby freeways. Of course we delivered both print-ready and web-ready formats of the Corona drone photography to our client.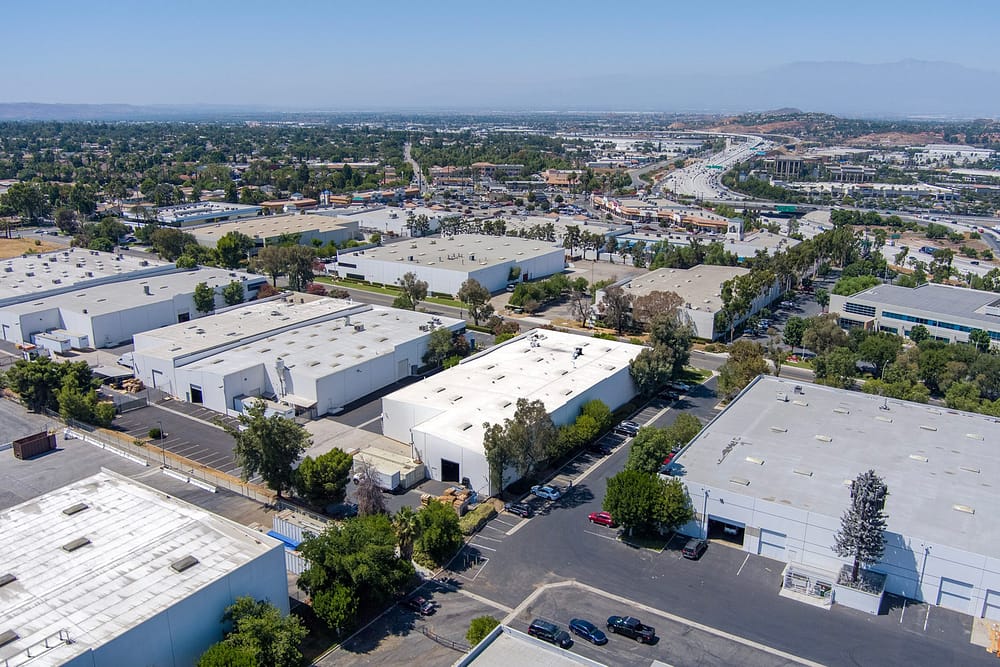 Drone Photography Advantages
Unlike ground photography that can only showcase eye-level views of a subject property, drone photography offers aerial angles. Aerial drone photography has the distinct upper leg of showing the building from all viewpoints. In particular, the drone photography of this subject property captured the site's location and views. In sum, our aerial drone photographs of the Corona industrial real estate not only highlighted the subject property, but also depicted the site amidst the signature Inland Empire foothills and mountains. Our Corona drone photography showcased the subject property in the best light possible.