Creating a real estate listing for an industrial property that is under construction may seem daunting. However, an in-progress property can benefit greatly from professional marketing media. In fact, with a custom marketing suite, a broker can secure a lease agreement even before completing construction. With this in mind, a client in Corona, California reached out to our marketing media team at Friedman Studios. Together, we created the Corona marketing suite which included a 3D property highlights video and brochure.

Marketing Suite Goals
For the Corona marketing suite, our first goal was to showcase the completed version of the subject property. In doing so, potential buyers would be able to visualize key property features. Additionally, this would make viewing the subject property accessible to both local and non-local potential tenants. Our second goal was to develop a brochure with marketing content that complimented the 3D property highlights video.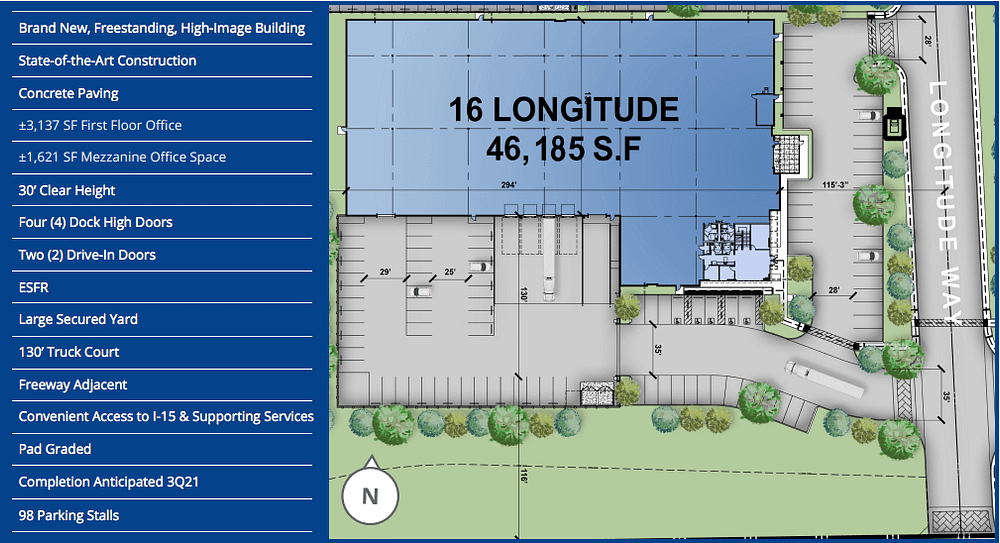 Our Corona Strategy
For the Corona marketing suite, we first presented the completed version of the subject property. To do so, our team of media specialists created an animated 3D rendering of the building using the architectural drawings. With this rendering, we produced a 3D property highlights video to provide potential buyers with information on key property features. Second, both the brochure and video included professional quality media along with information regarding the subject property's location and features. Finally, with the Corona marketing suite we ensured that all content maintained the brand integrity of our client.
Highlighted Property Features Include:
easy property access
dock high doors and grade level doors
ample parking
fully secured truck court
proximity to corporate neighbors
proximity to intermodal yards, airports, and ports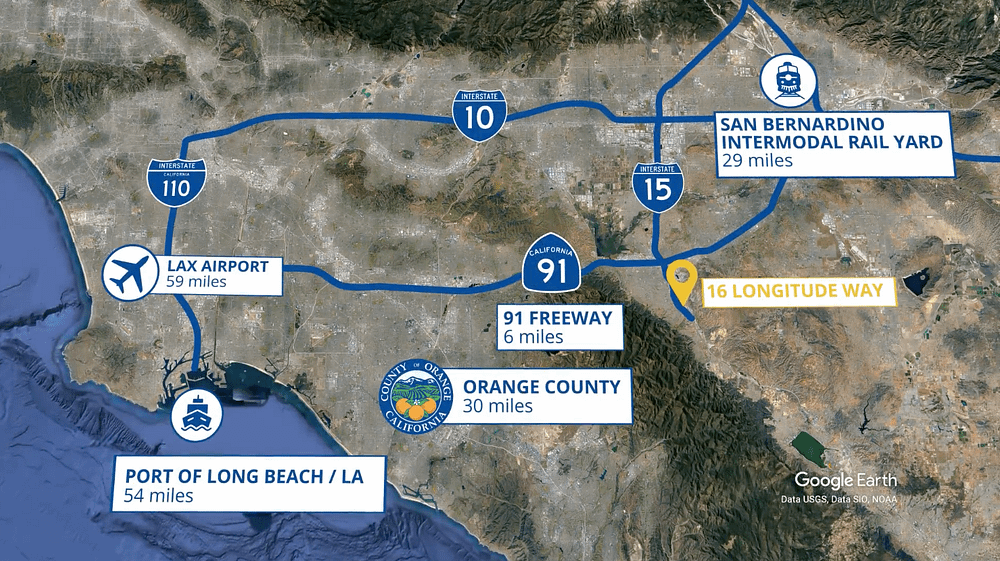 Advantages of a Marketing Suite
With in-progress properties, it is vital that the listing enables the property to make its best first impression. As with the Corona marketing suite, utilizing professional marketing media will do just that. In fact, it may even secure a lease before construction is completed. Furthermore, we believe that all brokers should benefit from 3D property renderings. Therefore, we offer videos for every budget. In the end, a marketing suite will elevate your listing and make it stand out.