In today's saturated real estate market, giving your property an edge on the competition is essential. One of the most effective ways to do this is by utilizing professional marketing media. In fact, doing so can even make a property currently under construction an equal competitor with finished properties. With this in mind, a client in Riverside, CA reached out to our team of experienced media specialists at Friedman Studios. In a short time, we created a custom industrial property website for their under-construction listing.

Property Website Goal
Creating a marketing website for an under-construction property can be challenging. The goal is for potential buyers to simultaneously see the construction progress and envision the completed form. Additionally, it is important to highlight key property features. Therefore, a custom industrial property website is a great way to provide these perspectives, as all such information is organized in one accessible place.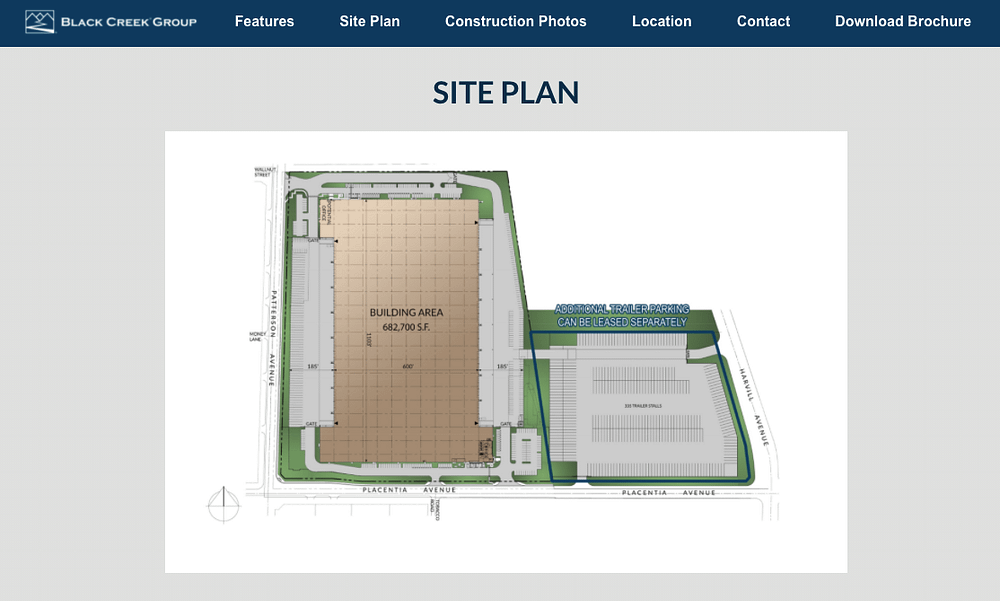 Our Custom Property Website Strategy
First, our media team captured construction progress photography to document the advancement of the listing. These photos were then added to the website under their own tab so they can be easily found by potential tenants. Then, we created sections highlighting the property's corporate neighbors, key features, and location. Finally, we ensured that the website and photos are easily accessible for all users.
Highlighted Features Include:
site plan
master brochure
easy access to major highways
dock high and grade level doors
proximity to corporate neighbors
progress photography

Custom Industrial Website Advantage
Brokers who choose to use a custom industrial property website for an under-construction site enable their listing to make its best first impression. By including current progress photos and final features, potential buyers can feel confident in their knowledge of the property. In fact, by using professional marketing media, brokers may even secure a lease before construction completes.