For industrial real estate listings under construction, custom property websites can help the listing lease even before construction finishes. Towards this end, the web designers at Friedman Studios produced a tailored website for a property in Rialto, California. Specifically, our design team authored an original website with several key features to showcase the listing.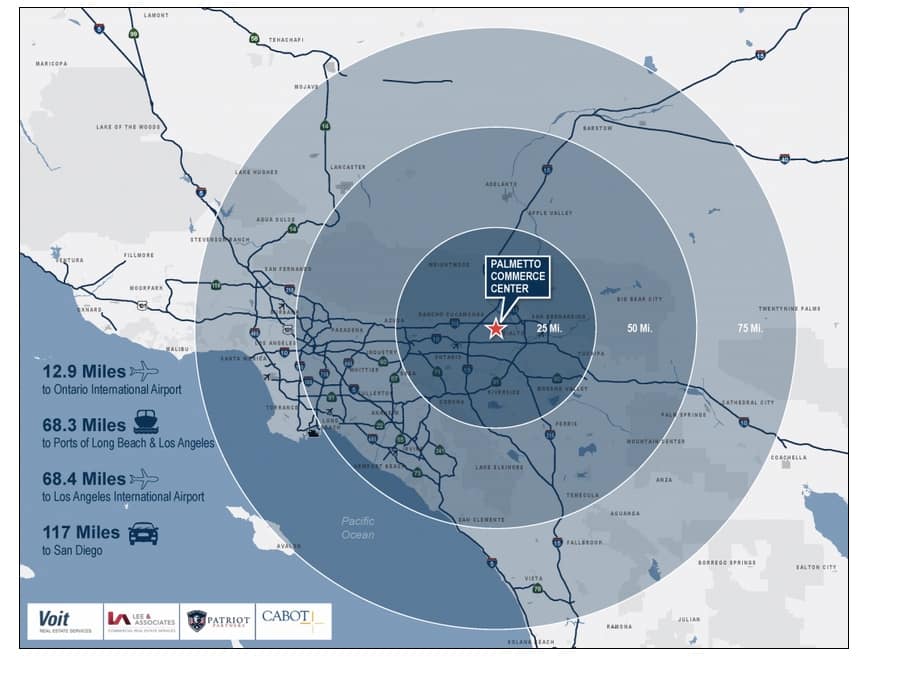 Custom Website Advantages
Some website designers have a basic formula that they use for each custom property website they create. As a result, the listings can fall flat, especially if several listings' websites are created with such a rigid template for the same broker. Our web design team intrinsically circumvents this pitfall since we truly customize each website to its respective subject property. In particular, our creative web design team has a proven track record of showcasing a property and its unique features to help the listing make its best first impression.
Property Website Features
For the listing in Rialto, California, our web design team incorporated several key features. For example, the custom property website includes:
master brochure
corporate neighbors
map to local ports and airports
property features
site plan
The final custom property website showcased the listing's key features and allows prospective tenants to view the listing prior to construction completing. As with each website, our web designers tailored the content and features to showcase the listing's highlights, all within the brokers' budget.
Professional Website Advantages
Though many teams can create a website, having a truly customized one for a given property makes all the difference. For instance, a professionally created website should show the listing in the best light possible and stand out from other property websites created for that broker. Further, the custom property website should also maintain the broker's brand integrity through its design. Our team at Friedman Studios has many years of experience doing just that for brokers throughout the United States.