Drone and ground photography showcase a commercial real estate listing's best angles as well as the area around the site. Towards this end, Newmark contracted Friedman Studios to capture drone and ground photography of their Pomona subject property. We got straight to work capturing the key features of the commercial real estate listing from both aerial and ground angles.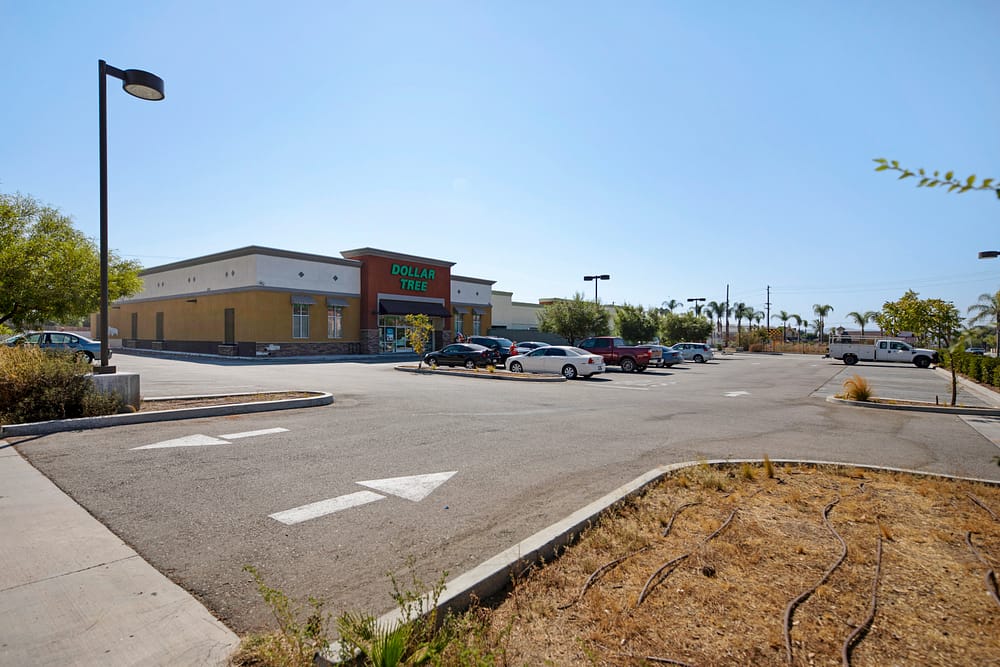 Photography Challenges
This particular listing proved potentially challenging to photograph due to the building's unusual shape. However, we knew how to turn the possible issue into an asset. In particular, from our extensive experience, we knew that aerial photography coupled with ground photography could best showcase the listing. As such, we worked with the broker to produce both drone and ground photography of their Pomona listing, all within their budget. At Friedman Studios, we create quality custom marketing for our clients to fit every budget, as evidenced by this project.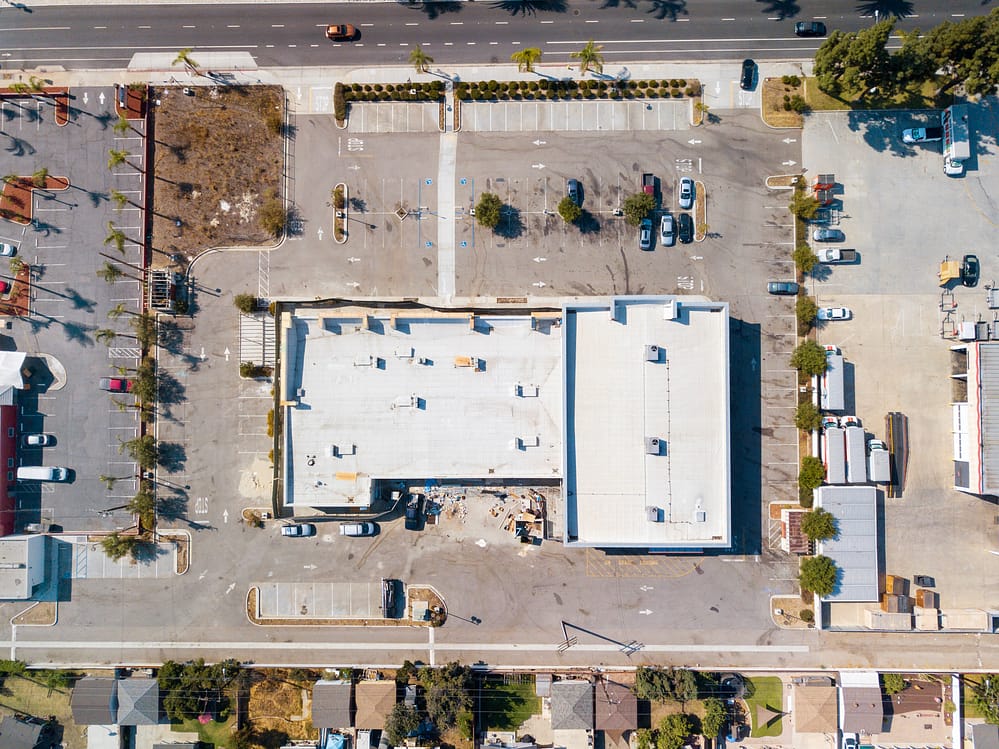 Drone and Ground Strategy
To capture the uniquely shaped subject property, we utilized aerial photography. Of note, the drone photography captured the angles of the building, showing the beauty and architectural details that resulted from not a perfectly rectangular building footprint. In addition, the aerial images highlighted the site from all views, including the landscaping and easy access to the subject property.
Complementing the drone photography, our ground photographs showcased the commercial real estate listing's facade. Further, we captured the best features. For example, we highlighted everything from the ample parking to the easy access for customers to the listing's corporate neighbors. As always, we delivered the drone and ground photography in both print-ready and web-ready versions.
Drone Advantage
For subject properties with unique footprints, aerial photography can offer a powerful advantage over ground images alone. Often, when captured properly, aerial images highlight the beauty of unique footprints. Doing so eradicates any confusion that could result from a distinctive building footprint. With our decade long experience in the field, we utilize both drone and ground photography together to help brokers make the best first impression for their listing.