Industrial real estate listings can lease, even before building completion. With this goal in mind, the broker contracted Friedman Studios to create drone progress photography for a listing in Perris, CA. Our team photographed the site of the future logistics center prior to construction. As a result, our media team delivered unique aerial images from the very beginning.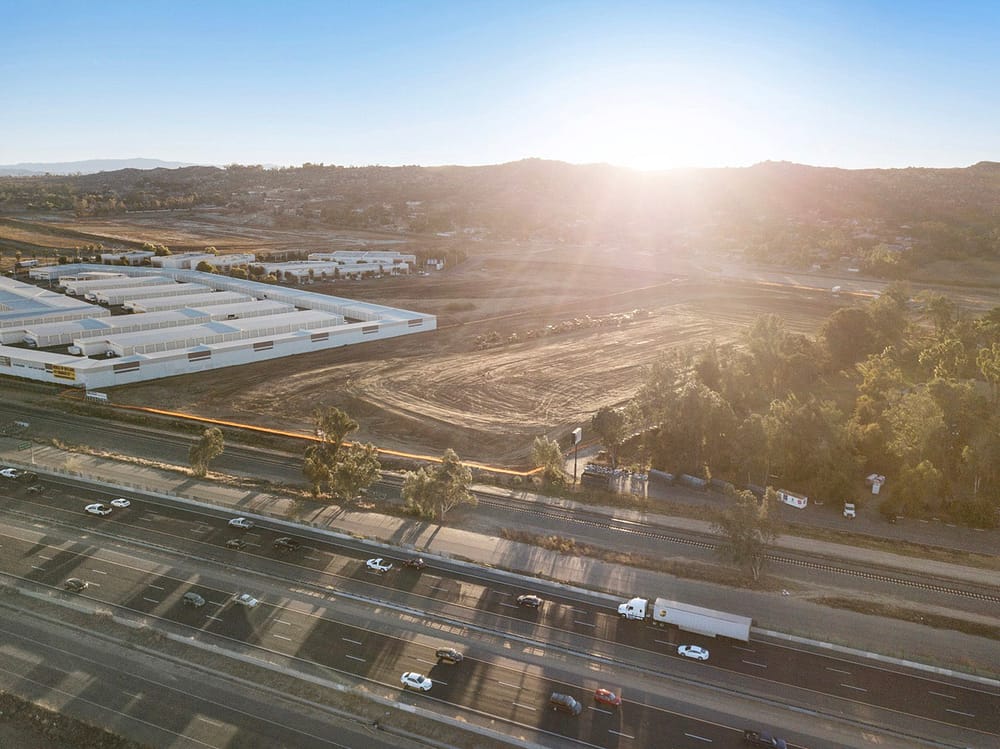 Early Drone Photography
Our team captures listings at every stage. For example, from final photography of a move-in-ready listing to one where ground has not yet broken, we photograph industrial real estate at all stages of construction. Specifically, our drone photographers showcase each listing from crucial angles, capturing key features of each subject property. With our over ten years of experience, our media team delivers high-quality aerial images of listings, regardless of their construction status.
Progress Photography Strategy
For the drone progress photography of the Perris subject property, our media team created a specialized strategy. In particular, ground had not yet broken so our photographers capitalized on features beyond the final building. Our team tailored their photography to capture the dirt lot from the very beginning, right when the dirt had been leveled but construction had not yet begun. The resulting aerial photographs showcased the possibility of the property. As well, the images captured the sweeping views and location's key corporate neighbors. In addition, the images showcased the easy access to the subject property.
Advantages of Early Imaging
Capturing a listing at this stage offers several key advantages. For one, brokers can announce recent developments on their new listing. As well, potential tenants can tour the site and secure the listing early. In addition, occupiers can visit the site remotely, where often an in-person walk through at that stage is not possible due to the active construction. In sum, progress aerial images afford brokers and tenants alike an advantage. With this in mind, our media team delivers the images quickly, in both print-ready and web-ready format.