Digital marketing suites elevate a subject property listing. Towards this end, Lee & Associates contracted Friedman Studios to create comprehensive marketing for their Inland Empire listing. The brokers on this project knew the market was saturated and they wanted something to stand out. They contracted us to elevate their presentation. The Fontana marketing suite we designed included a video tour, 360 walk through (3D) tour, and aerial and ground photography.
Marketing Suite Challenges
We developed a feature-rich enhanced virtual tour to allow users a thoroughly interactive experience. However, this posed a challenge since we needed to make the information user friendly. In addition, creating consistent branding across all media in the Fontana marketing suite proved challenging as well. We got to work on the materials, navigating the potential challenges with success.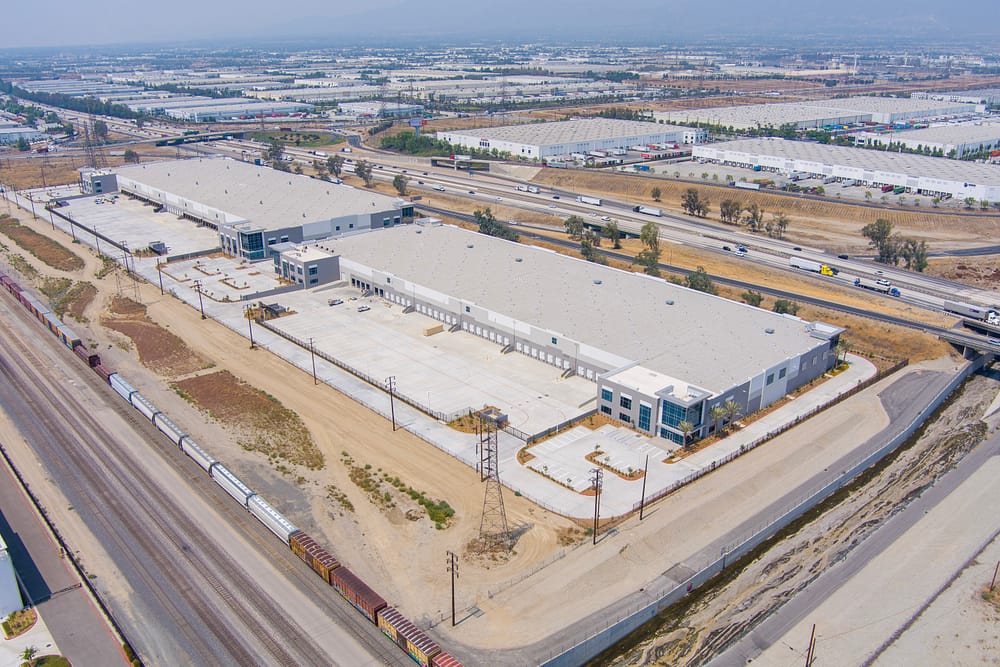 Fontana Property Strategy
For the virtual tour video portion of the marketing suite, we showcased the key property highlights. First, we produced animated maps that detailed the subject property's distance to: the Ports of Los Angeles and the Port of Long Beach, airports, corporate neighbors, intermodal yards, and major freeways. Further, we added feature call outs. They included key selling points ranging from two ground level doors to the concrete truck court to electric vehicle charging stations.
In addition to the virtual tour video, we created a 360 walk through tour for the Fontana marketing suite. We made the tour feature rich. In particular, we included feature call-outs, a photo gallery, embedded video, and a 360 degree aerial panorama shot. Specifically, we included the 360 degree panorama shot to give potential occupiers a view of the subject property's location and its relative proximity to freeways and corporate neighbors. Further, we also included a map link and brochure attachment.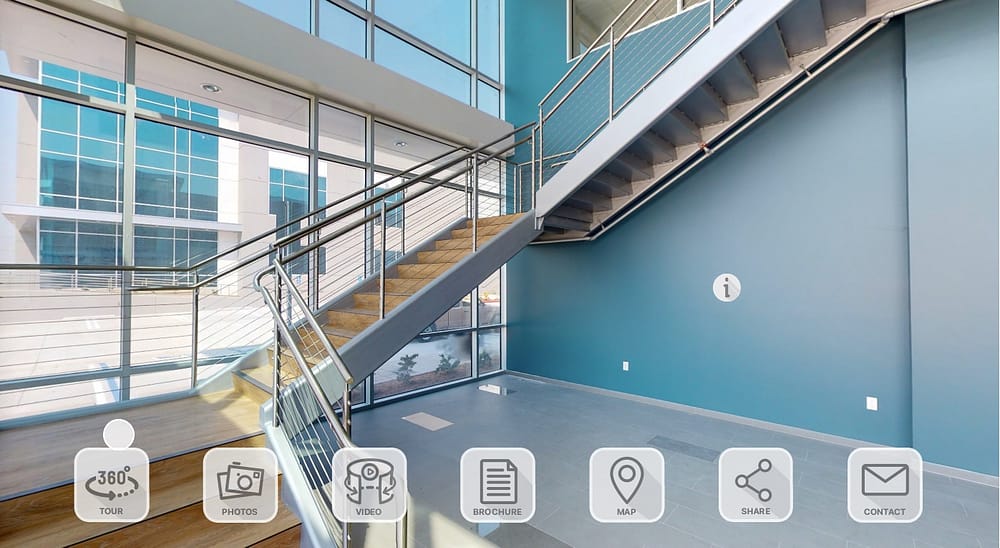 Finally, we produced ground and aerial drone photography of the Fontana industrial subject property to complete the marketing suite. Both ground and aerial photography included our signature 24-hour turn around time. Also, we included both print-ready and web-ready options of all images to help the broker's web pages load quicker.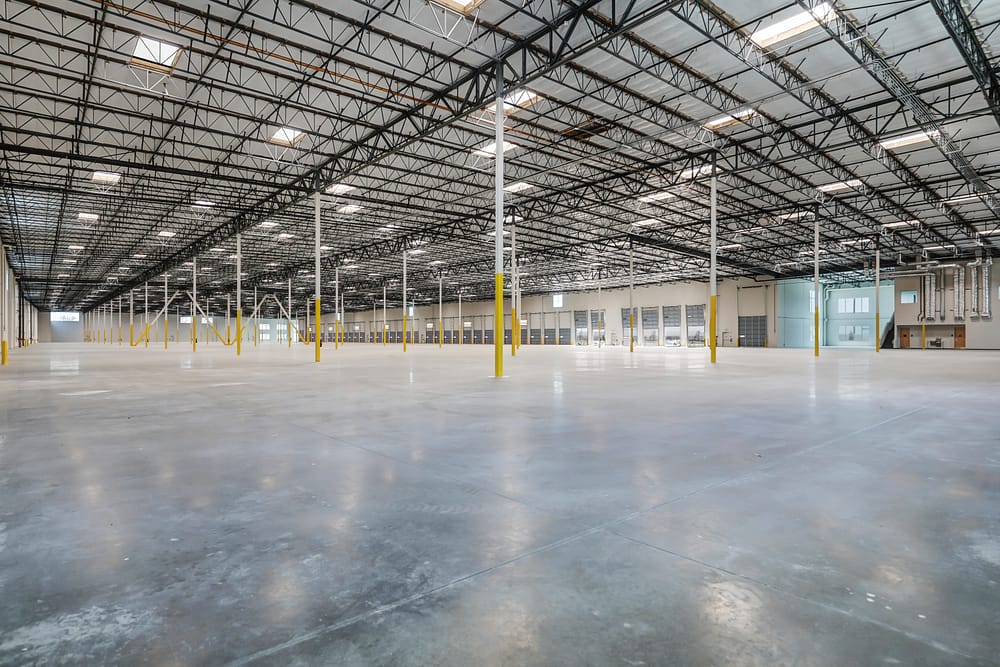 Marketing Suite Advantages
Such a thorough marketing suite elevates a property due to its eye catching content. Specifically, marketing suites help get properties off the market and leased, especially helpful in a saturated market. In the end, we provided them a unique marketing suite tailored to their property.