Industrial real estate listing marketing media packs a punch when the marketing materials include both ground and drone photography. In particular, the two part combo really gives prospective tenants a complete view of the listing and can highlight a property's best features. As such, Friedman Studios captured ground and drone photography of an industrial real estate listing in Rancho Cucamonga. Of note, in saturated markets like Southern California's Inland Empire, stellar marketing media can make all the difference for listings.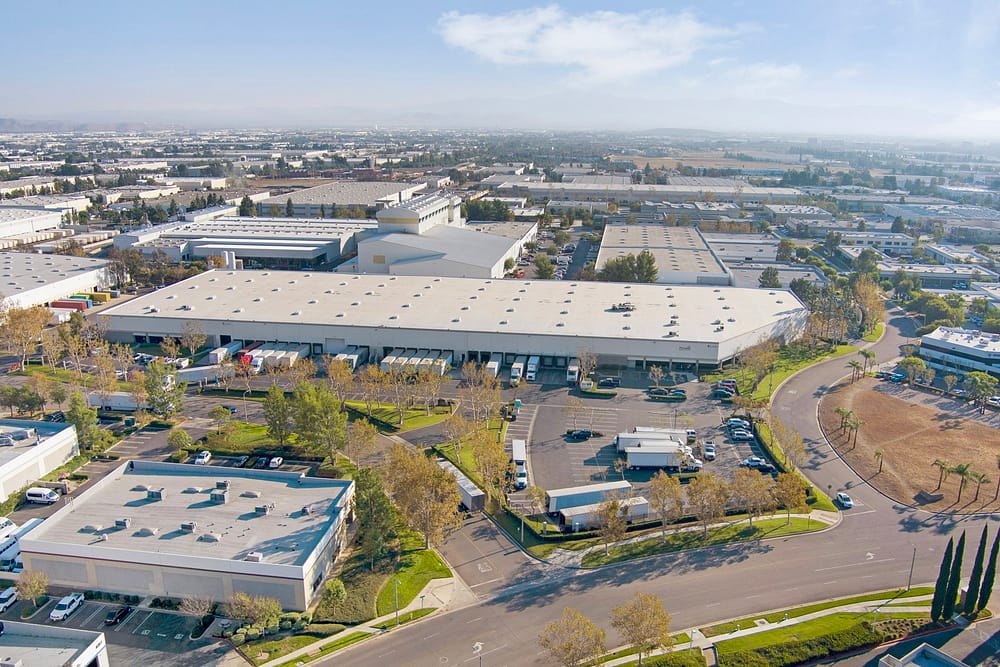 Drone and Ground Combination
Drone photography alone offers stunning views of a listing. For example, interested parties can view the site amongst its corporate neighbors. In addition, via aerial images, potential occupiers can see the easy access to a listing or the unique building footprint. However, drone photography alone can sacrifice the details of a building in order to capture those sweeping views. As such, a ground and drone photography combo can be a powerful pairing.
Ground photography captures all the details of a listing while drone photography offers the advantages mentioned above. Together, they make for strong marketing media. Of note, our media team at Friedman Studios has extensive experience curating combo drone and ground photography to capitalize on the best parts of a listing.
Photography Strategy
For this particular Inland Empire industrial real estate listing, our media team designed a strategic marketing plan for the ground and drone photography. First, our certified drone pilots got to work curating a customized flight path to capture all key angles aerially. In addition, our team's extensive experience means we get the best quality images on the first take – no need to schedule a second day of shooting. In sum, our experience means we can save our clients time and money, getting them their marketing media quickly.
Further, our media team selected ground photography images that would showcase key features of the listing, including:
ample parking
expansive truck court
lush landscaping
easy access
numerous skylights
strategic railway access

Photography Combo Advantage
By including both ground and drone photography, our media team can cover the best of a given industrial real estate listing. Further, our experienced media team delivers the marketing media quickly, of course in both print-ready and web-ready formats.