First Industrial Realty Trust | Industrial Capital Advisors contracted Friedman Studios to create a comprehensive marketing suite for their First Redwood Logistics Center buildings 1 and 2. As such, Friedman Studios created an immersive virtual tour that included aerial and ground photography of both buildings. As well, Friedman Studios added media links to the marketing brochures for the two buildings. Additionally, Friedman Studios produced a virtual tour video for the subject properties. Moreover, the comprehensive marketing suite also included a 360 walkthrough tour of both Building One and Building Two.
Project Challenges
Due to the scope of the project, consistency presented as the major challenge. For example, Friedman Studios took extra care to make all the branding and styles consistent throughout each piece of media. Further, the branding needed to stay uniform between the two buildings. Friedman Studios ensured consistency with everything from the fonts to the graphics to the photography styles. Additionally, Friedman Studios worked to keep the brand and styling consistent over several weeks of fine-tuning and client updates to each piece of content. Ultimately, Friedman Studios produced a quality product. The resulting comprehensive marketing suite had a uniform style and brand throughout.
Immersive Tour Strategy
Friedman Studios created a complete virtual marketing suite of the all-new construction subject property. Specifically, the project included material for a large building as well as an adjacent "sister" building.
The strategy for the video tour included Friedman Studios' signature virtual tour style. First, the virtual tour video showcases the property via animated maps, highlighting the subject property's proximity to freeways, ports, and airports. Next, the virtual tour videos include animated maps that display the property's local corporate neighbors as well as the distance to intermodal yards. Subsequently, the video tour highlights key exterior property features, such as the trailer storage stalls as well as the dock high and grade level doors. In addition, the immersive virtual tour shows key office space as well as warehouse footage.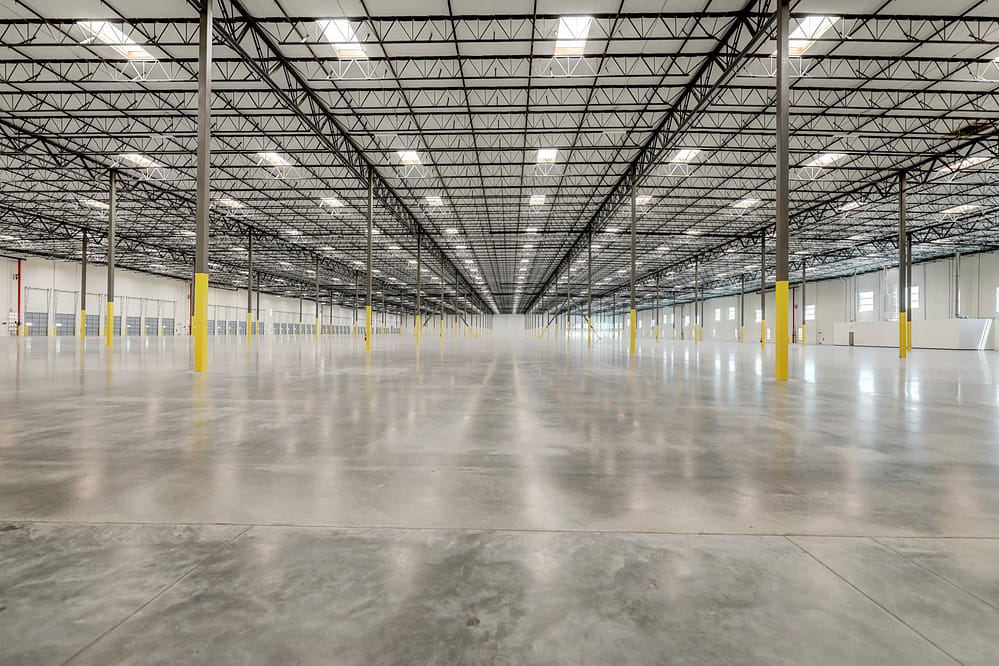 Marketing Suite Advantages
The immersive virtual tour allows interested parties to view the subject property holistically without traveling to see it in person. The video gives an overview. Then, the immersive 360 walkthrough complements it by allowing prospective tenants to walk every room of each building virtually. Further, the photos, both aerial and ground, give an additional perspective of the site. In sum, the marketing suite gives a thorough overview of the subject property. A buyer's market can make it challenging to stand out. However, having multiple forms of media to showcase a subject property helps start conversations.