Progress photography can help industrial real estate properties lease while still under construction. Towards this end, Lee & Associates contracted our team of certified drone pilots at Friedman Studios to capture logistics center drone photography for their listing in Perris, California. Though the foundation had just been poured, our team got right to work on aerial photography for the site. Capturing drone photography at this stage offered brokers the distinct benefit of showcasing the property via quality marketing photographs while still under construction.
Logistics Center Photography Timeline
Completion of the Val Verde Logistics Center's foundation had just occurred when our certified drone pilots photographed the industrial real estate listing. As such, we utilized drone photography to showcase the new foundation from aerial angles. Our high-quality drone team of certified drone pilots captured the listing's key features. For example, the resulting logistics center drone photography not only depicted the pristine foundation, but also the surrounding area to potential occupiers.

Logistics Center Photography Strategy
For the logistics center drone photography, our team captured numerous angles. In particular, the marketing team made sure to include images of the new foundation from multiple vantage points. Additionally, our drone photographs showcased the listing's easy access and views of its corporate neighbors in Perris, California. The angles of the photographs allow interested parties to imagine the site once completed. For instance, our drone photos capture the spacious building footprint and ample parking the site will offer tenants.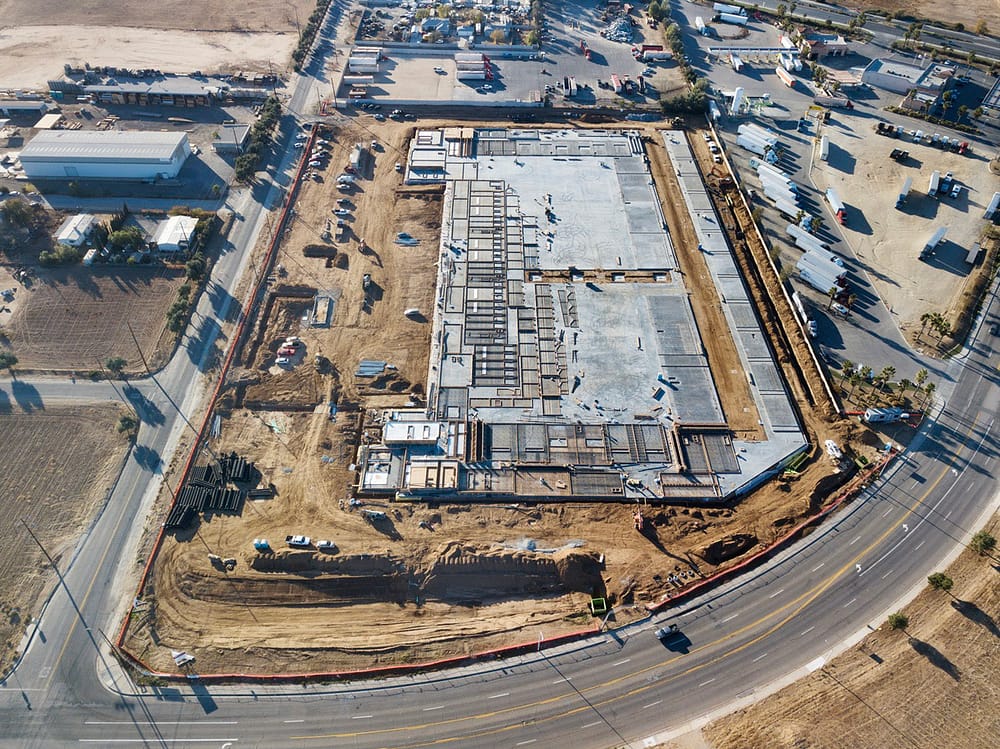 Advantages of Drone Photography
Our logistics center drone photography shows future occupiers views of the listing they cannot get from a site visit alone. Specifically, the aerial angles uniquely showcase the property. As well, our drone photography affords potential tenants the benefit of viewing the listing without the inherent issues associated with touring a property undergoing construction. In sum, drone photography – whether of a finished building or one whose foundation was just poured – benefit occupiers and brokers alike.