Voit Real Estate and Alere Property Group contracted Friedman Studios to create a Moreno Valley virtual tour of their Inland Empire subject property. Specifically, we produced a virtual video tour of the industrial real estate site. In addition, our scope of work included a 360 walk through (3D) tour, as well as progress and final photography. The comprehensive virtual tour media package showcases the Centerpoint Business Center Inland Empire subject property. In the end, we delivered the highest-standard quality and best-in-industry media with the quickest turnaround times. Doing so assisted the marketing process in obtaining the best returns.
Moreno Valley Tour Challenges
The Moreno Valley virtual tour of the Centerpoint Business Center subject property proved a challenging project. First, we took extra precautions due to active construction at the site. In addition, having the roof only partially finished posed an additional hurdle. However, we got creative with our various media to show how the building would look in the near future. As well, we still showcased all key property features throughout the Moreno Valley virtual tour media.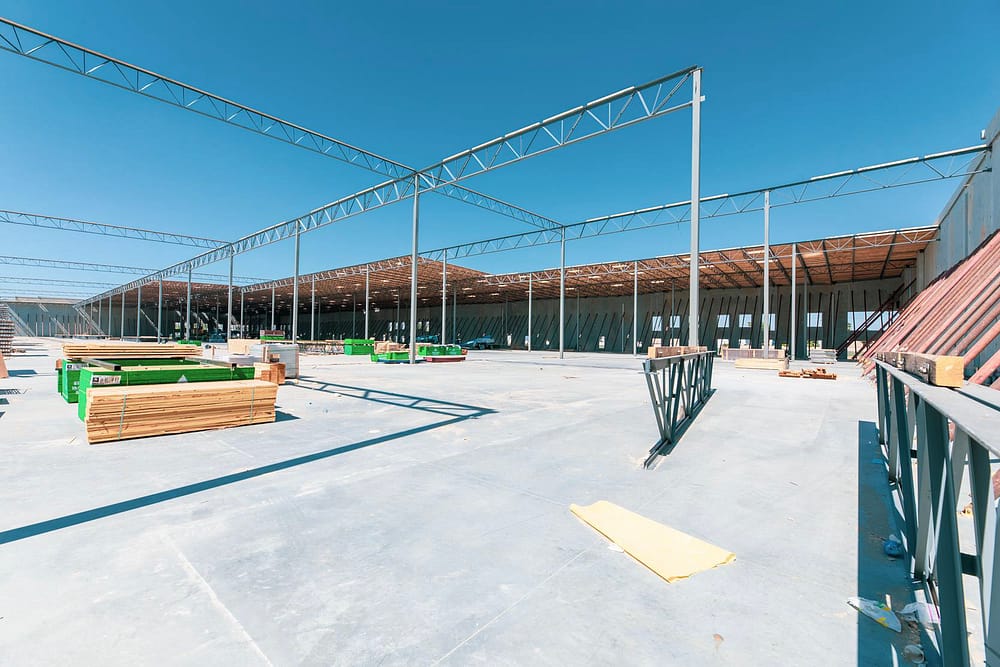 Virtual Tour Strategy
We created a comprehensive marketing package to showcase the ±12 acre new development site in the highly desired Moreno Valley area. In particular, we captured progress photography of the Moreno Valley subject property. For this project, we used both drone and ground photography. With the drone photography in particular, we used the aerial views to capitalize on the site's proximity to the Inland Empire mountains.
Further, the video tour strategy focused on giving a clear vision of the property once completed. For example, the video tour includes animated maps to showcase the distance to local points of interest. Specifically, the animated maps included distance to airports, ports, intermodal yards, as well as corporate neighbors. In addition, the video emphasizes key features of the property itself, such as the 33 dock high doors and 2 grade level doors.
Complementing the video tour, a 360 walk through (3D) tour completed the marketing suite for the Centerpoint Business Center. As always, our 3D tour allows occupiers to walk rooms of the subject property in any order they wish.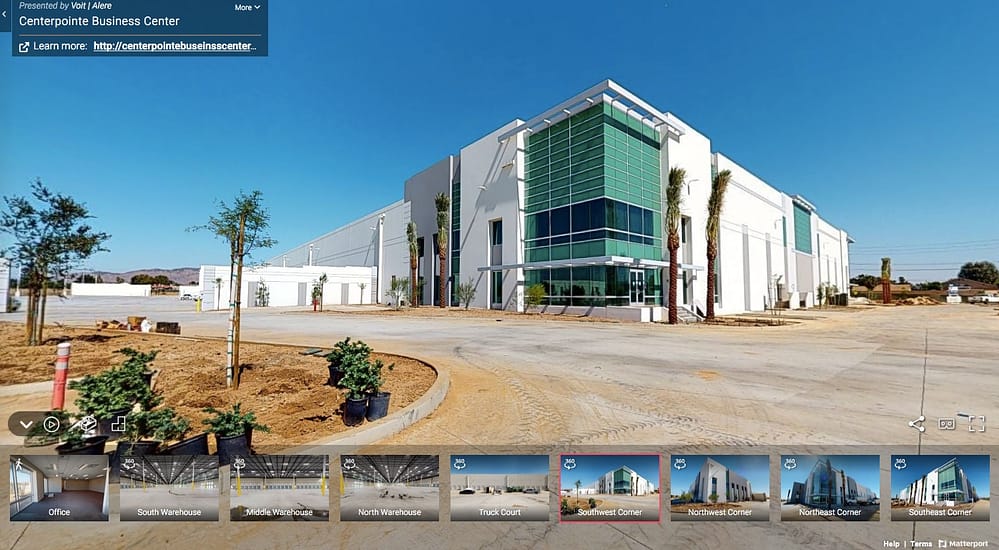 Virtual Tour Advantages
We customize virtual tour packages to meet our client's needs, tailoring content to a specific subject property. As a result, virtual tours offer distinct advantages over in-person visits. In the case of the Centerpoint Business Center, the virtual tour helps occupiers envision the site after construction ends. Further, the virtual tour allows tenants to view the property without risks of visiting a property under active construction. In sum, the final Moreno Valley virtual tour emphasizes all important features while helping occupiers imagine the subject property once completed.