When a property is under construction, it can be difficult for potential buyers to envision its final state. Our media team at Friedman Studios worked with a client in Perris, CA to help their in-progress listing make its best first impression. As such, we created a 3D video to model the final state of the property. Additionally, we created a website for the subject property as a one-stop site for all the key information. Ultimately, the Perris marketing suite made the listing viewable remotely and comprehensively by potential buyers.
Marketing Suite Challenges
It can be challenging to showcase all the attributes of an unfinished property. It is important that potential buyers are aware of key features, even if they are not yet physically in place. Additionally, maintaining consistent branding across all media can be a challenge. With these areas in mind, our team successfully created the Perris marketing suite.
Our Perris Strategy
By using a 3D video, we modeled the property in its finished state and featured its key highlights. These highlights included physical features, such as an expansive truck court, grade level doors, and lush landscaping. Furthermore, we used an animated aerial map view to display the subject property's proximity to transportation such as the Ramona Expressway, Ontario International Airport, John Wayne Airport, and the Ports of Los Angeles and Long Beach. Finally, the video highlights the property's nearby corporate neighbors.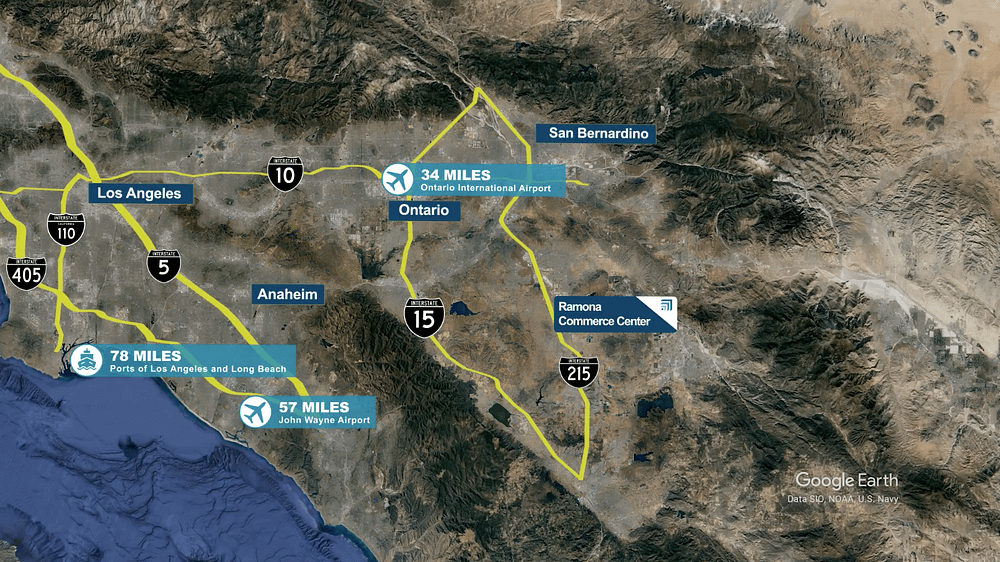 The Perris marketing suite also included a feature-rich custom website. With clean lines, quality photos, and user-friendly media, the website ties together all components of the property listing.
Property Website Features:
master property listing brochure
3D property highlights video
key industrial property features
corporate neighbors
map of proximity to transportation hubs
site plan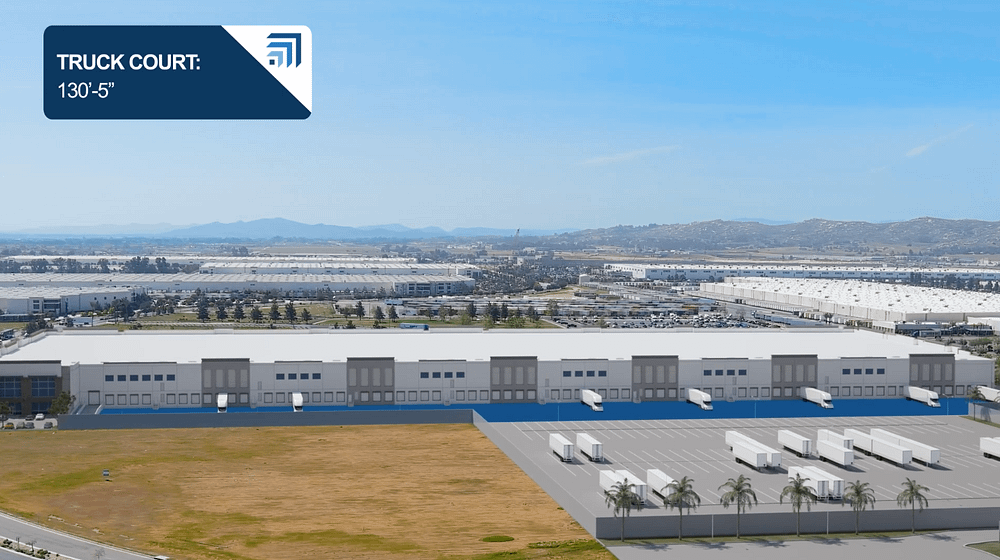 Marketing Suite Advantages
A custom marketing suite includes the various media formats that together enable a property to make its best first impression. Furthermore, with a 3D video, potential buyers have the flexibility to view, and even lease, an in-progress listing before it is finished. Ultimately, the Perris marketing suite created a comprehensive and polished view of the subject property.