North Palisade Partners requested Friedman Studios create this industrial property highlight video for one of their Rancho Cucamonga property listings. Rancho Cucamonga is one of the hottest industrial real estate markets right now. As a result, brokers need to utilize every marketing strategy to their advantage. Good strategy results in a timely lease or sale. All in all, a property highlight video shortened the turnover and got more potential tenants to view the site.
Industrial Property Challenges
Rancho Cucamonga has multiple freeways, and this industrial property happened to be close to the 15. As a result, the freeway posed a difficulty. Though drone video is generally safe, Friedman Studios exercised extra precaution when filming the highlight video. In addition, it is not legal to fly over a freeway for safety reasons. With this in mind, Friedman Studios carefully planned the flight path to steer clear of the highway. Further, power lines can also be a safety concern. However, none posed an issue with this subject property.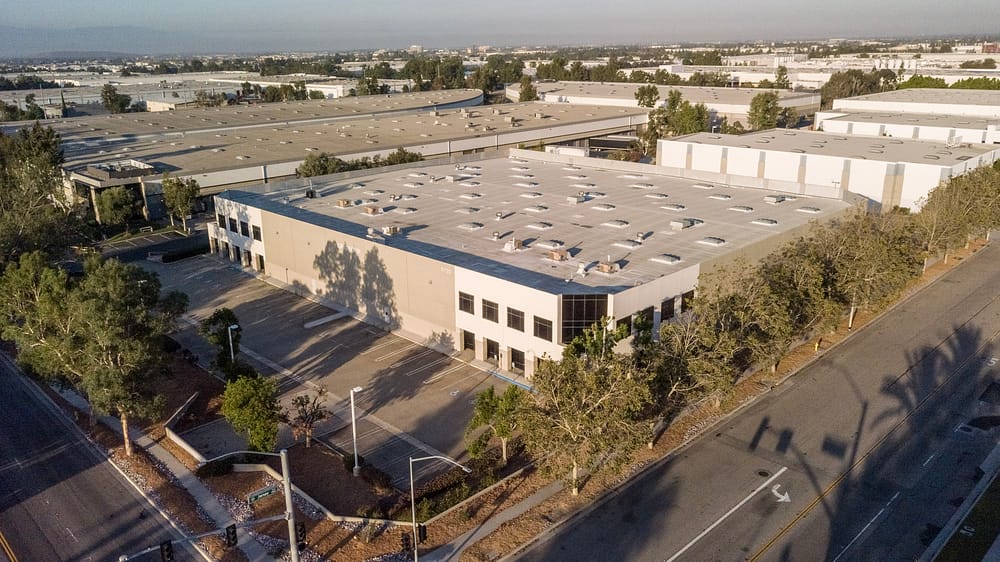 Highlight Video Strategy
The industrial property highlight video needed to encompass all key property features. In particular, the video must include what industrial real estate clients are looking for in a property. As such, Friedman Studios created a video that focused on:
freeway proximity
airport proximity
distance to other big employment companies
minimum warehouse clear height
power amperage, phase, voltage
age of last office renovation
sprinkler system in the warehouse?
building dimensions
yard security
number of doors & docks
Translating to a Property Highlight Video
In order to capture the above list, Friedman Studios used ground photography as well as drone photography and drone video of the entire industrial property. To create a polished industrial property highlight video, Friedman Studios utilized a flight path plan, a storyboard plan, and an overall duration goal of the video. Further, Friedman Studios utilized the draft marketing package as a blueprint for translating the information into the property highlight video. As a result, this helped keep consistent messaging. Building off of marketing also gave a road map for how to show off the best attributes of the property.