Video Tours' Popularity
Now more than ever brokers utilize virtual tours to show their properties for lease. In turn, prospective tenants rely on video tours to determine what property to lease. Such video tours tap into a broader market than site visits to properties can since the former caters to both local and out of state tenants. With this in mind, ZornWhitmanCoppola hired Friedman Studios to make a Rancho Cucamonga video tour for their industrial property for lease.
Video Tour Hurdles
The faster Friedman Studios could film and edit the video tour, the quicker potential tenants could view the property. Towards this end, Friedman Studios produced the virtual tour with a quick turn around time. Further, Friedman Studios followed social distancing guidelines when shooting footage and images. Observing social distancing added an additional challenge to creating the Rancho Cucamonga video tour.
Rancho Cucamonga Video Strategy
The virtual tour highlights the context of the property by utilizing animated maps. First, the video depicts four major local freeways. Then the virtual tour shows the routes to the Port of Los Angeles and the Port of Long Beach. Next appears the animated map of six local airports and their proximity to the Rancho Cucamonga property. Additionally, Friedman Studio included a list of the property's corporate neighbors as well as the distance to two intermodal yards. Finally, the video shows the ±143,468 SF for lease and property features, including the loading doors, rail served, and truck court.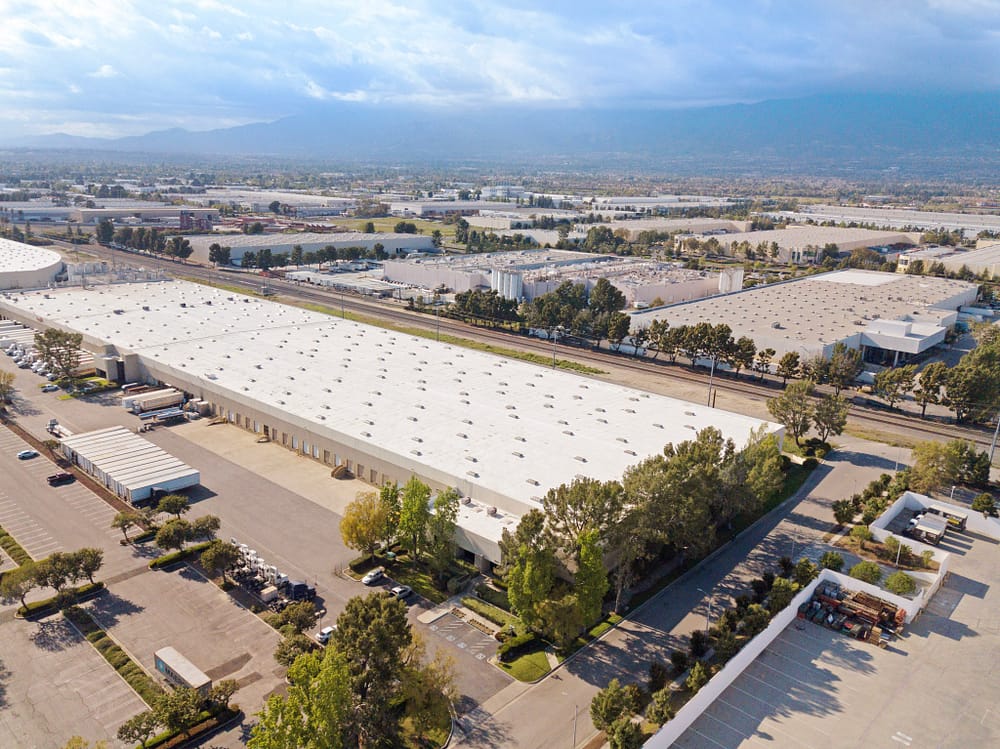 Rancho Cucamonga Video Advantages
The aerial footage of the industrial property affords prospective tenants a view of the property they will not find elsewhere. In addition, the video allows prospective tenants to quickly tour the property while showcasing key property features. Such a tour would take much longer in person due to the property's size. Further, the aerial shots give viewers a look at the rail served in relation to the building. In sum, the video offers advantages over an in-person tour and reaches an audience of both local and distant prospective tenants.