While industrial real estate listings undergo construction, progress photography can showcase their current status, generating interest in the listing. As such, Friedman Studios captured Rialto drone progress photography for an industrial real estate listing in California's Inland Empire. Specifically, our drone photography team sought to highlight updates on the property's construction in Rialto, California.
Progress Photography Goals
Properties undergoing construction face the hurdle of how to properly showcase what the listing will look like after construction completes. In particular, progress photography should highlight key features in a way that helps the listing make its best first impression. If not done correctly, progress photography can turn off potential occupiers. However, a skilled team can capture the property in positive lighting, leveraging the drone images to generate interest, despite the construction underway. Towards this end, our media team captured Rialto drone progress photography to help this specific listing stand out positively.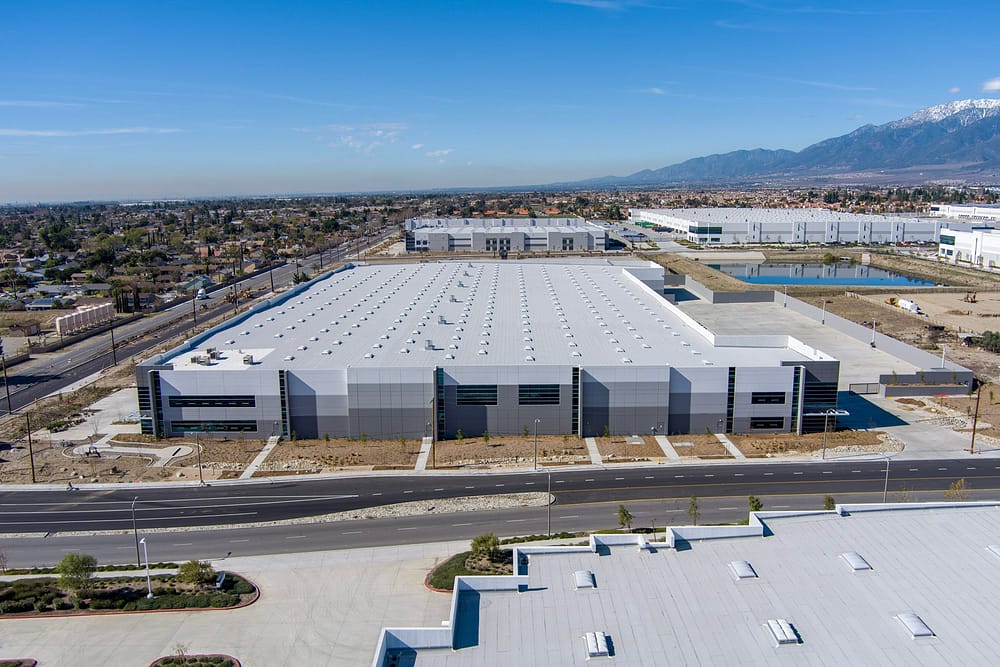 Rialto Drone Progress Strategy
Our media team curated a customized strategy for the Rialto drone progress photography project on Baseline Road. Specifically, our certified drone pilots sought to capture images that showcased the newest updates on the property. Additionally, our seasoned pilots knew how to show the listing's best angles and key features via drone progress photography. Our drone photographs highlighted:
the new roof
spacious truck court
new landscaping
Ground Level and Dock High Doors
property's easy access
listing's corporate neighbors
ample skylights throughout
glass detailing on office space

Advantages of Drone Progress Photography
In conclusion, our seasoned media team curated images to capture of the listing undergoing construction. Specifically, the resulting Rialto progress photography photographs showcased the listing's key features, helping the listing make its best first impression. Of note, progress photography can increase interest in a listing. As well, drone progress photography in particular can show portions of a building traditional ground photography cannot, such as a new roof or ample skylights. In sum, a skilled media team will leverage drone progress photography to bolster the interest of potential occupiers as our media team did.