Drone photography can help a commercial real estate listing stand out from the competition. Towards this end, Friedman Studios captured San Diego aerial photography for a commercial real estate listing in San Diego, California. In particular, our media team has extensive experience with commercial real estate listings. Our team got right to work creating a customized plan for this particular listing on Lusk Blvd in San Diego.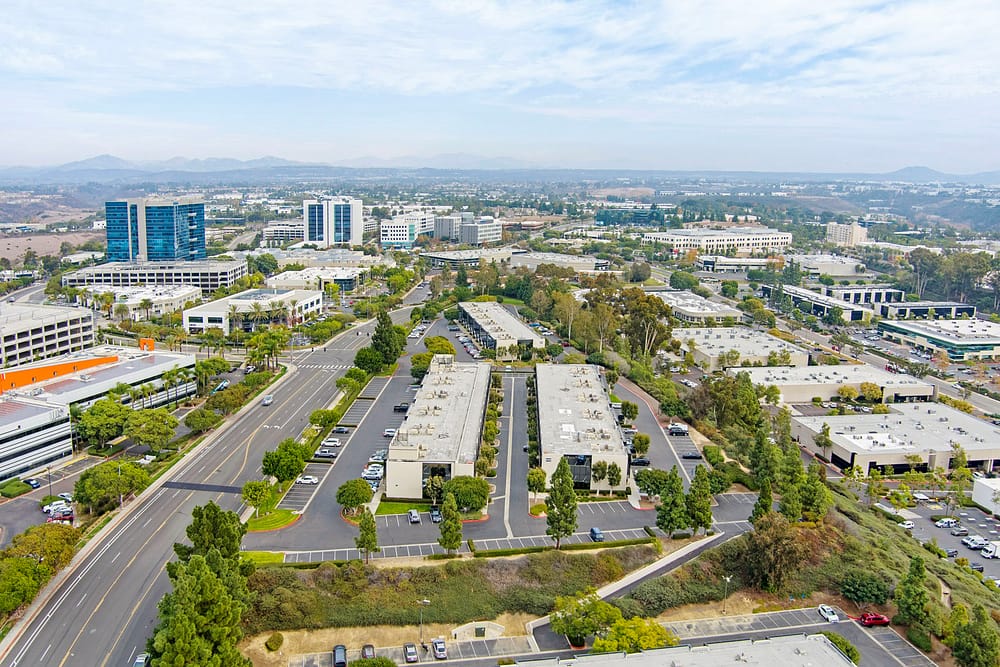 Aerial Photography Angles
Capturing the best angles makes all the difference in effective drone photography. For example, a skilled media team will curate a specific drone flight path to capitalize on a listing's best angles and key features. Further, a pilot who designs a customized flight path with the goal angles in mind can ensure that the best images are captured on the first take. As such, our seasoned experts do just that with every commercial real estate listing we photograph. Of note, the San Diego aerial photography we captured on Lusk Blvd was no exception.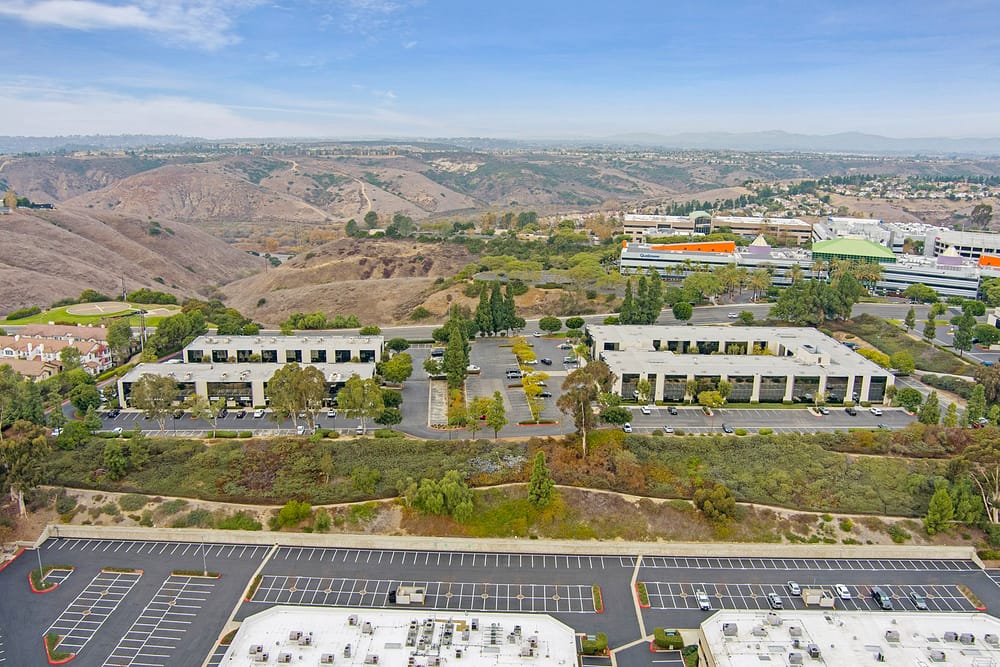 San Diego Photography Strategy
Our media specialists have years of experience. In particular, they know what angles will best showcase a listing, capitalizing on what clients look for. Of note, our team can curate a portfolio of drone images based on your listing's given needs and specific highlights. For this listing, our team captured the following in the resulting San Diego aerial photography:
easy access to the property
corporate neighbors
ample parking
lush landscaping
glass on building exterior
building's footprint

Advantages of Aerial Photography
Ground photography can only capture so much. In fact, many aspects of a listing can be lost if drone photography is not employed. For example, drone photography can capture a unique building footprint as well as give an impression of the site's strategic location. Additionally, aerial images can capture corporate neighbors and a listing's easy access. However, it is not enough to just have drone photography. Rather a skilled drone pilot and media team make all the difference when delivering stunning aerial photographs for a given listing. That's exactly what our team accomplished for the San Diego aerial photography we captured at Lusk Blvd. And we can help your listing make its best first impression, too.