Drone photography can highlight a listing's key angles, offering stunning views of a property. Towards this end, Friedman Studios captured San Diego drone photography of a commercial real estate listing. In particular, the drone images captured by our certified drone pilots showcased the captivating exterior of the building.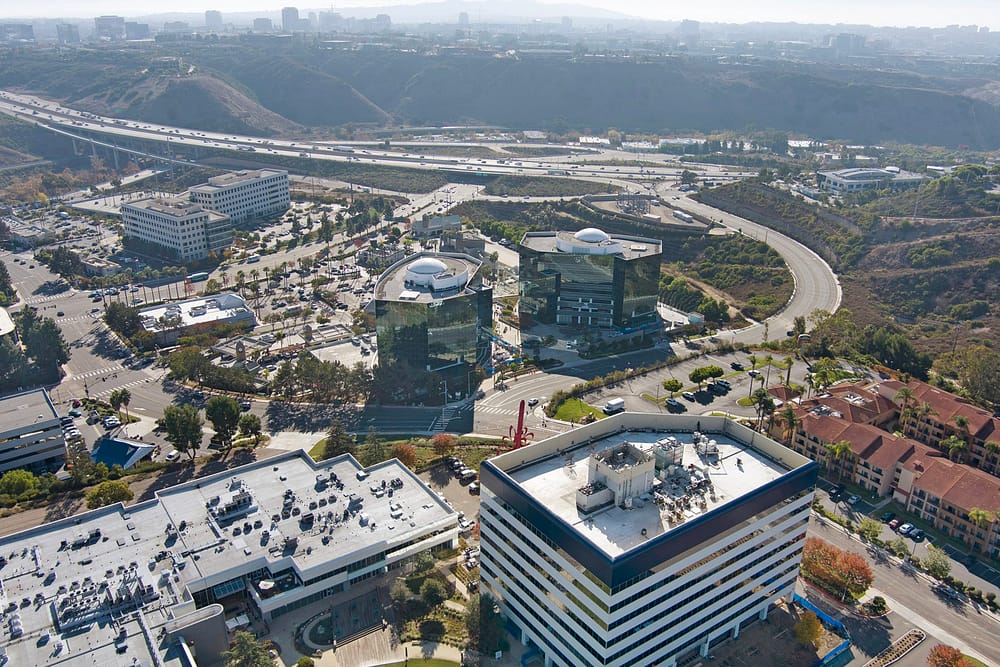 Drone Photography Angles
Not all drone photography is the same. For example, inexperienced pilots may not get all the images needed in one take and have to go back for additional shoots, at the expense of time and money. However, our team of experienced drone pilots designs a custom flight path for each property to capture a listing's best angles. Since they plan in advance and coordinate with our media team, we deliver aerial photographs that help a listing stand out and make a stunning first impression.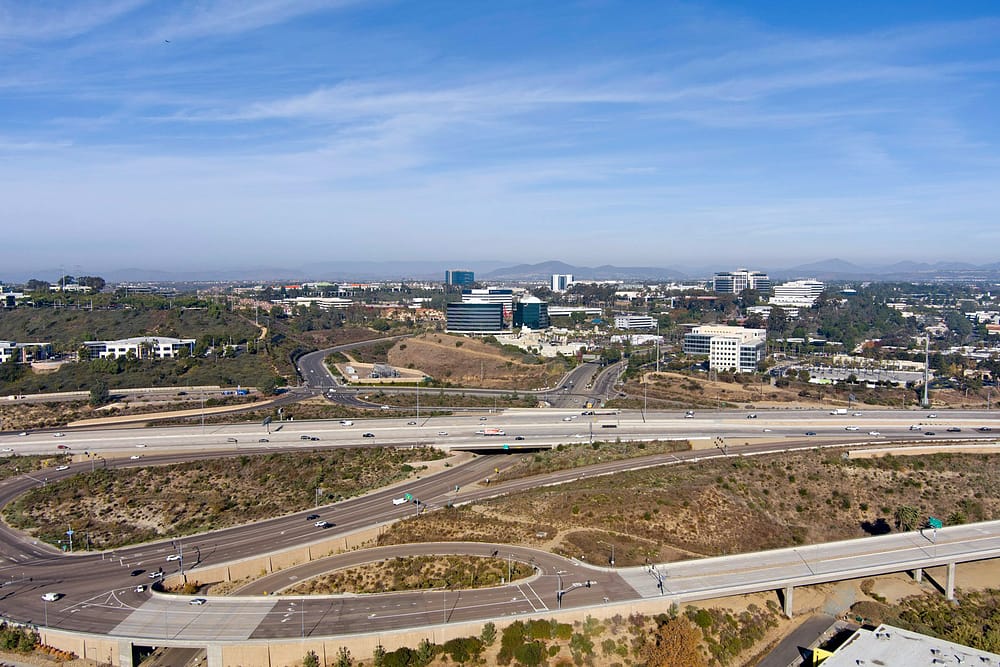 San Diego Drone Strategy
For this particular listing, our team created a flight path to get images that capitalized on the glass exterior of the building. In addition, our San Diego drone photography highlighted the sweeping views towards Torrey Pines from the listing and its prime location. Further, our media team secured images that showcase the listing's corporate neighbors. Of course, we delivered both print-ready and web-ready versions of the media to the broker. Our drone photographs highlighted:
listing's roof
landscaping
corporate neighbors
glass exterior of the building
ample parking
easy access
prime location

Advantages of Drone Photography
Drone photography offers benefits that ground photography alone cannot. When leveraged skillfully, drone photography captures a listing's key features. Such images help the listing make its best first impression to potential tenants. In addition, drone images can maintain a broker's brand integrity. As in the case of our San Diego drone photography, properly leveraged images can help interested parties tour a listing remotely and generate interest. In particular, aerial photography can give potential occupiers a holistic view of a listing, too.