Storage Yard Tour Needed
To present their property, Colliers International | Brookfield Properties contracted Friedman Studios to produce a storage yard virtual tour. Friedman Studios created a virtual tour to showcase the unique site for lease. This property featured a large trailer storage yard with a small warehouse footprint. After completion, the virtual tour experience afforded potential tenants a comprehensive picture of the yard and its prime West Inland Empire location.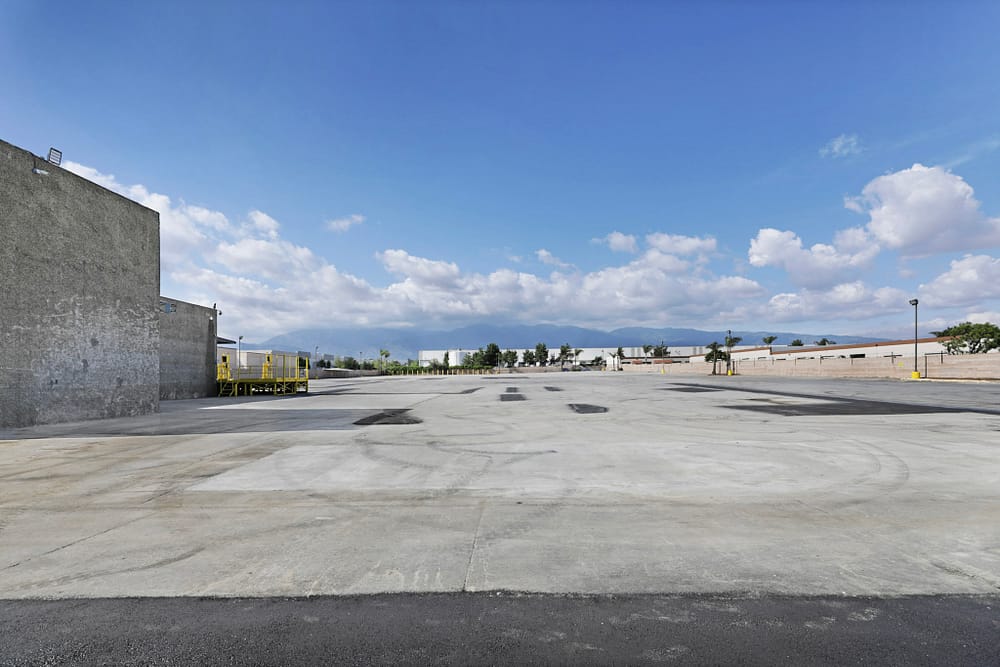 Tour Challenges
Without a solid plan, the trailer storage yard ran the risk of not standing out to potential tenants. As such, high-quality photography and optimized angles were key. Further, a major selling point of the property is its prime location. As such, the site's desired West Inland Empire location needed to appear front and center in the virtual tour. In sum, Friedman Studios faced the challenge of showcasing the benefits of this particular trailer storage yard on 6th Street and ensuring its selling points emerged at the forefront.
Virtual Strategy
Friedman Studios produced animated maps to showcase the trailer storage yard's proximity to the Port of Los Angles and the Port of Long Beach. In addition, the map animations depicted the property's distance to local major airports. As well, the animated maps highlighted the short distance to intermodal yards and logistical airports. Moreover, the animated maps Friedman Studios authored featured the site's highly-desired "bullseye" West Inland Empire location in relation to major freeways.
In addition to the animated maps, Friedman Studios produced virtual tour footage with angles to showcase the trailer storage yard. As well, they captured the small warehouse footprint. Friedman Studios ensured all key features appeared in the virtual tour. For example, the tour included the four dock positions as well as the concrete and asphalt yard fully secured by an 8′ blocked wall.
Yard Virtual Tour Advantages
Unlike a virtual walk-through alone, the virtual tour afforded viewers a comprehensive view of the property's context in addition to on-site footage. With a virtual tour, Friedman Studios could include aerial footage, animated maps, and high-end photography. This combination creates a complete view of the property: its location and site features. Additionally, a complete virtual tour package reaches both local and out of state tenants. As such, the virtual tour opened doors to more than just local interested parties.