Drone photography showcases industrial real estate from a unique vantage point. With this in mind, Lee & Associates contracted Friedman Studios to create The Merge Eastvale drone photography of their Inland Empire property. As such, our team got right to work photographing the industrial real estate listing aerially. Of note, the resulting images captured the property from multiple angles.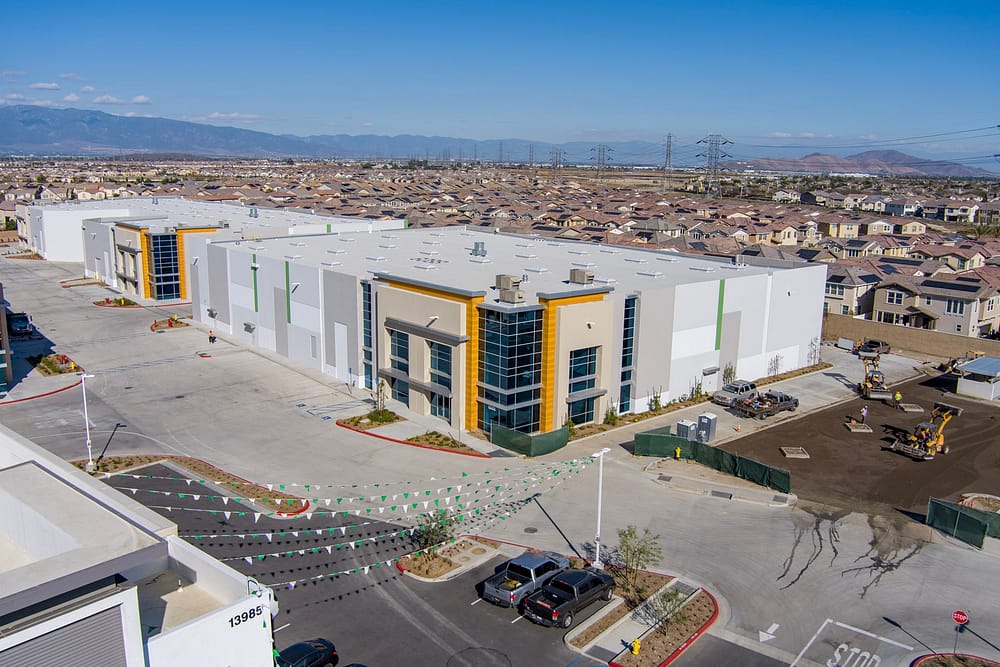 Progress Drone Photography
Our certified drone pilots can take images of a listing at any stage, from initial construction through final completion. With our team's extensive experience, we capture the best images of a listing from one session. Specifically, our drone photography team knows what angles work best at each stage of construction. As such, we draw on our over a decade of experience for each project. In the case of The Merge Eastvale drone photography, our team took aerial images of the industrial real estate as construction neared completion.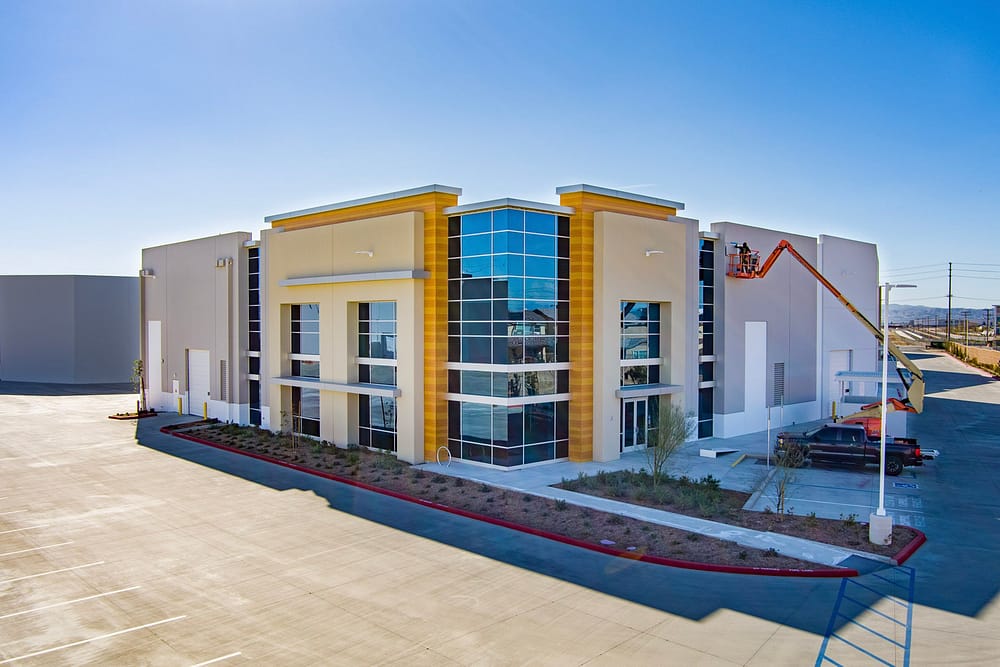 The Merge Eastvale Drone Strategy
Of note, our team of certified drone pilots had photographed The Merge Eastvale listing during multiple stages of construction over the course of several months. For example, we captured The Merge Eastvale drone photography when the walls first went up and again when they completed the roof. As well, our team photographed the site at other stages too, capturing the completed parking lot and the new landscaping. In particular, the most recent drone images capitalize on the buildings' stunning exterior and windows, highlighting the resulting light-filled interior.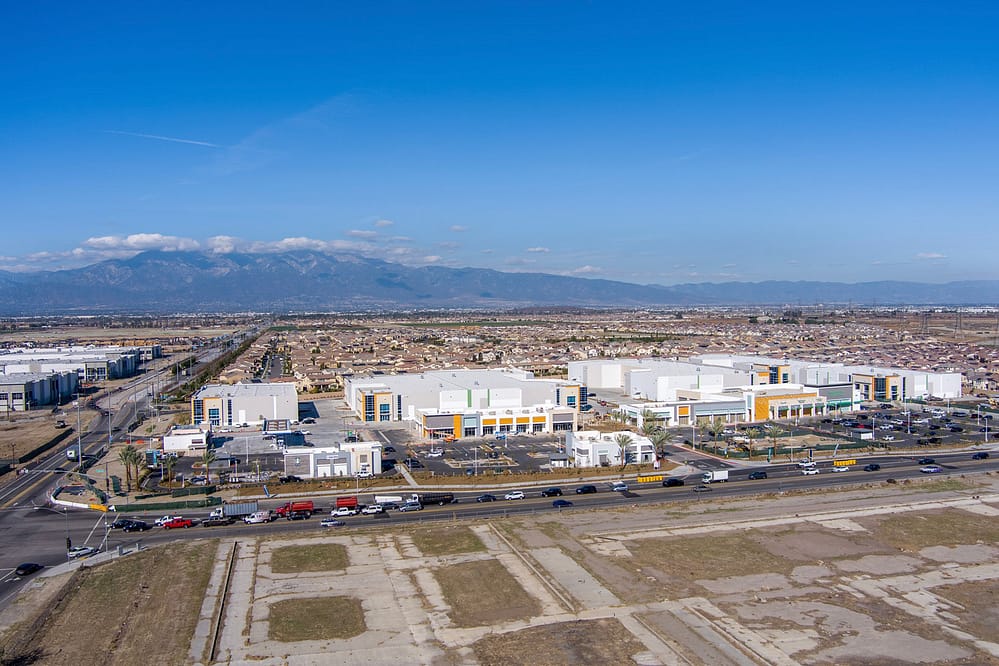 The Merge Drone Photography Advantages
Drone photography offers many advantages over ground photography alone. For example, The Merge Eastvale drone photography showcased the building's exterior in a way traditional ground photography could not. As well, drone photography offers a more complete picture of a site. For example, a single drone image can encompass the landscaping, scale of the building, and the building's best features. In sum, drone photography offers brokers a unique way to make the best first impression for their listing.