Property Websites: the New Normal
Prompted by the pandemic, selling properties has gone virtual. Virtual property tours are becoming the new normal and replacing in-person showings. Branded websites complement this shift to virtual tours. In addition to a video tour, websites can showcase industrial properties to prospective clients, especially those out of state. As such, Lee & Associates | Rexford Industrial contracted Friedman Studios to author The Merge Eastvale property website.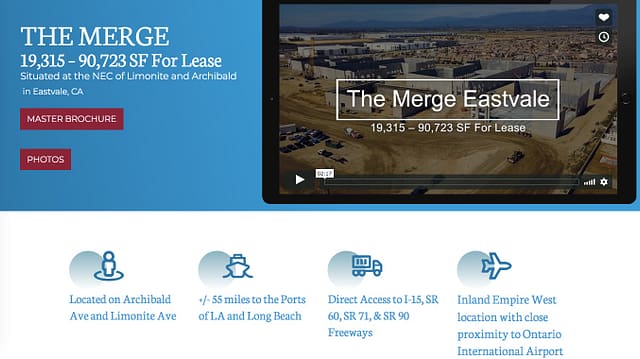 Property Website Challenges
Friedman Studios faced two key challenges in creating The Merge Eastvale property web pages: attention to detail and a short timeline. However, Friedman Studios authored the industrial property's website in a two week turn-around time. A short time to launching the site allowed for clients to view the property faster. Ultimately, this set the ground for purchase / lease consideration sooner rather than later, despite the pandemic.
The Merge Eastvale Property Website Strategy
Friedman Studios authored the branded industrial real estate web pages with key strategies in mind. To start, the website highlights the property's proximity to the Ports of Los Angeles and Long Beach. In addition, the site lists The Merge Eastvale's direct access to local freeways. Friedman Studios also included the property's distance to the Ontario International Airport. Further, Friedman Studios included the layout of each of the buildings available for lease on the property, totaling from ±19,315 to ±90,723 SF, as well as a map of the property.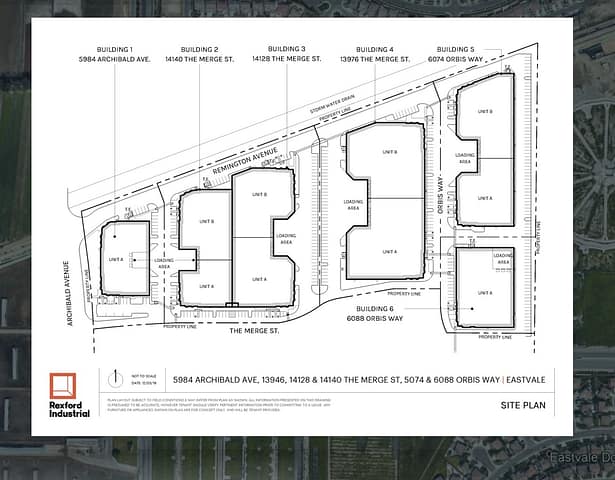 The Merge Eastvale Website Advantages
With clients unable to visit the property in person due to the pandemic and social distancing, the web page affords them another way to tour the property via computer, tablet, or smartphone. By having not only pictures of the property, but also maps and the layout of each building for lease, The Merge Eastvale property website gives potential tenants a more holistic view of the site than an in-person tour can.