Custom marketing media showcases unique industrial real estate listings. With this in mind, Newmark contracted Friedman Studios to create a video tour and photography of their subject property in Montclair. Differing from the standard industrial real estate listing, Newmark's property included exterior details unlike any other building in its class. As such, we capitalized on the property's stand-out features throughout the video tour and photography.
Video and Photography Challenges
A high amount of investment went into the facade of the building. As such, the brokers wanted to feature the beautiful woodwork and glass on the building's exterior in the video tour and photography. We were up for the challenge of showcasing the details in all the media. Towards this end, we reworked our typical video layout to feature longer shots of the listing's facade. To fully capture the exterior details, we utilized a higher ratio of ground shots to aerial ones in the virtual tour video.
Tour Strategy
For the virtual tour video, we focused on angles that placed the woodwork and glass on the building's exterior in the spotlight. For example, we included an aerial shot fly-around of the building in the opening of the video tour to showcase the beautiful exterior. In addition, we included our signature animated maps, depicting the distance to airports, ports, and intermodal yards. Further, we incorporated feature call-outs into the video tour, from the fenced yard to the motorized gates. Next, we captured the spacious conference room with 10 foot high ceilings via interior drone footage. Of note, the interior shots captured the ample natural light in the office space.
In addition to the video tour, we captured photography of the listing. In particular, our photography emphasized the light-filled office space and spacious warehouse. Of course we delivered both print-ready and web-ready versions of the photography to our client.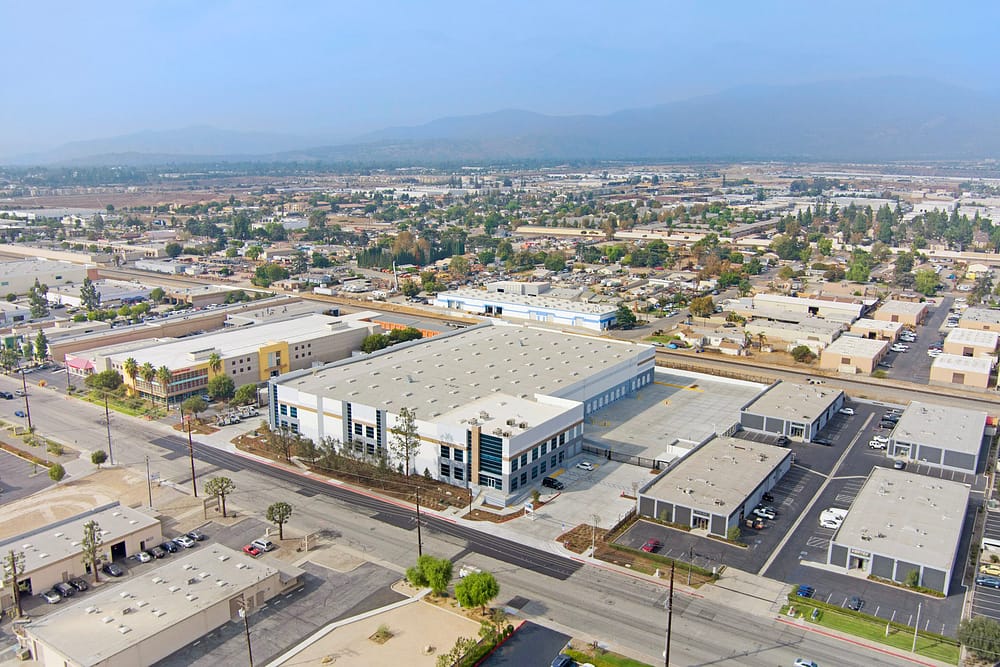 Video and Photography Benefits
Our customized virtual tour videos and photography allowed us to capitalize on the subject property's selling points. In the case of this listing, that meant showcasing the beautiful woodwork and glass on the building's exterior. In sum, our virtual tour video and photography put the best parts of the listing front and center. We noted the listing's signature features, and produced marketing media, allowing our client to make their best first impression.