Marketing suites allow brokers to present their properties digitally, increasing the pool of potential occupiers. With this in mind, Colliers International | Lee & Associates hired Friedman Studios to create a virtual interactive industrial tour for their Prologis Rialto Distribution Center 3 property. Since Prologis is the leader in logistical real estate solutions, they needed an especially fast turnaround and quality product. Having done work for several other properties for Prologis, Friedman Studios created a virtual interactive suite for the site that included a custom branded 3D walk through tour, video tour, and image gallery.
Virtual Industrial Tour Hurdles
Industrial powerhouse Prologis holds marketing media to high standards. Further, they needed a quick turnaround. When presenting a property, every day counts. As such, having their marketing media quickly gave the group a competitive edge. Friedman Studios worked efficiently to create the marketing suite for the Prologis Rialto Distribution Center 3.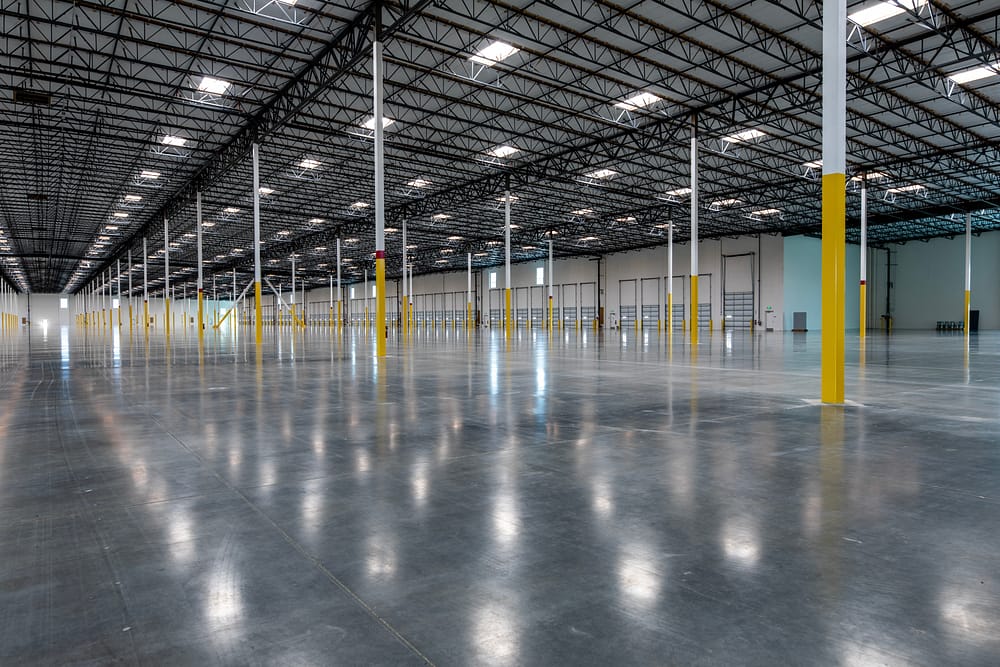 Virtual Interactive Strategy
Friedman Studios created a custom branded 3D walk through tour for the industrial site. The fully interactive, mobile-friendly website centers on the 360 panorama photo tour. In particular, the 360 walk through allows interested parties to virtually tour through the entire property as if on-site. In addition, Friedman Studios added a custom feature right-hand menu bar, allowing viewers to access additional information on the property and contact the brokers directly.
Further, the custom video component of the virtual interactive industrial tour showcases the property's key features. Friedman Studios utilized animated maps to display the property's proximity to the Port of Los Angeles and the Port of Long Beach. In addition, the animated maps show the distance to logistical and major airports. As well, the animated maps display the distance to two nearby intermodal yards and the major local freeways, key features of the Prologis industrial property. The video tour then focuses on the site itself, including the two signalized intersections to enter and exit the property. As well, the video showcases the truck yard and loading docks before turning to the building's interior.
The accompanying image gallery complements the 360 walk through and video tour. For example, the photography shows key property highlights, from interior footage of the warehouse to aerial drone photography of the site.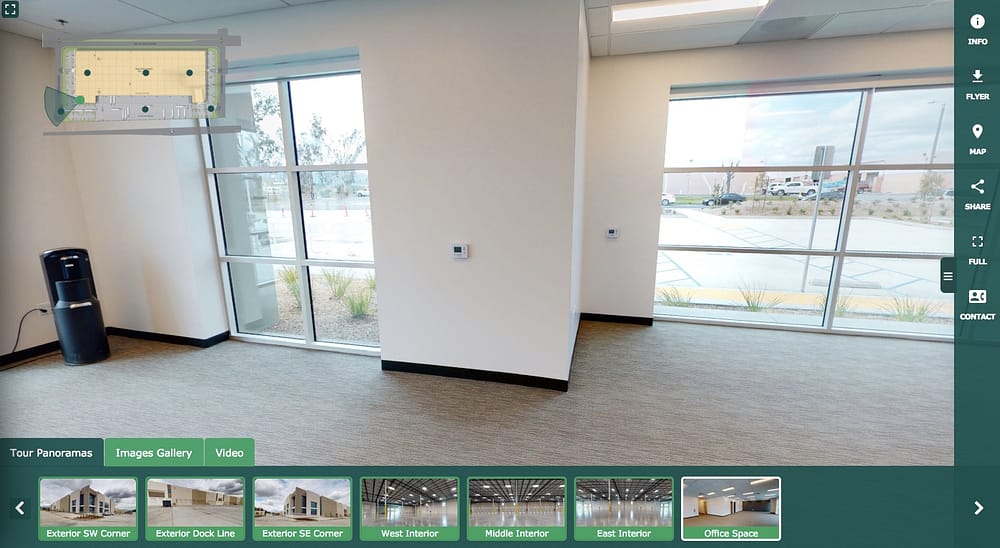 Virtual Interactive Tour Advantages
The comprehensive virtual suite showcases the Prologis property holistically. For instance, interested parties are not limited to ground views like they would be in an in-person tour. Moreover, the virtual suite creates context for the property: from the neighboring businesses to the distance to intermodal yards to the proximity to freeways. In sum, viewers see all aspects of the industrial site when viewing the interactive virtual tour.