Friedman Studios created a virtual sales tour to showcase an industrial property in Rialto, California presented by Lee and Associates | Voit. In particular, the project included a video tour, 360 walkthrough, and ground photos of the subject property. With the COVID-19 pandemic underway and social distancing firmly in place for the foreseeable future in California and across the United States, industrial real estate brokers turn to virtual media to showcase their properties. Likewise, buyers can view real estate remotely via virtual tours.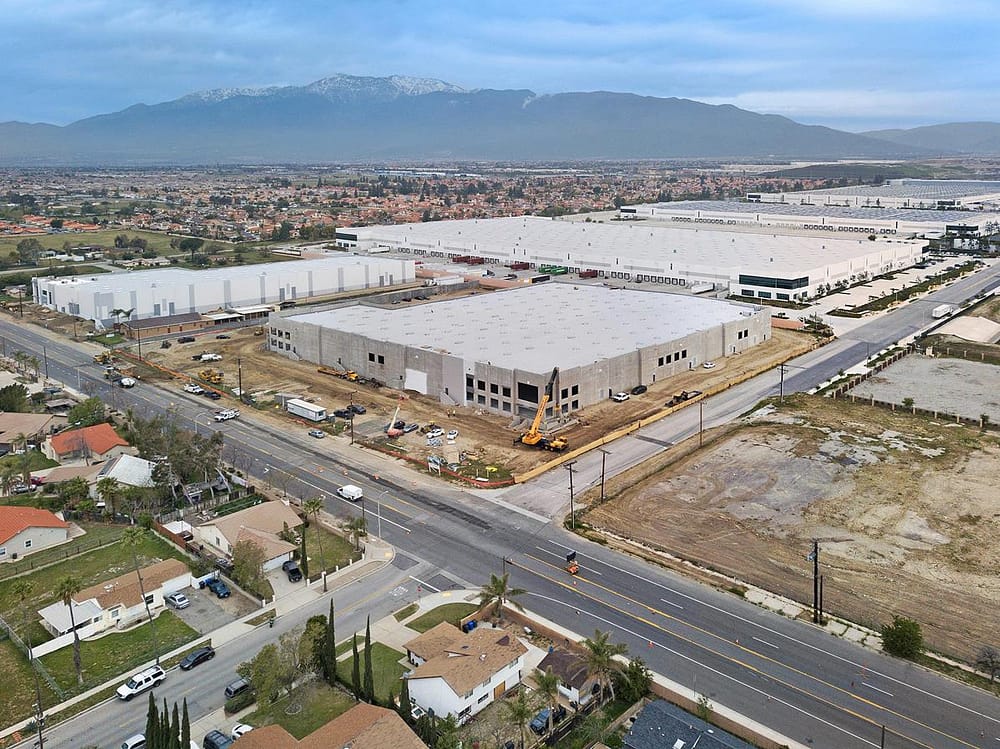 Project Challenges
A short turnaround time for a virtual sales tour matters. In sum, the sooner brokers can virtually show the subject property, the sooner it can sell or lease. As such, Friedman Studios worked quickly to shoot the property and edit the virtual tour. In the midst of the COVID-19 pandemic, completing the project quickly mattered more than ever.
Virtual Sales Tour Strategy
To create the virtual tour of the Rialto property, Friedman Studios utilized aerial video, a 360 walkthrough, and ground photography. Friedman Studios incorporated key features into the video tour, such as the distance to nearest ports, logistical airports, train yards, freeways, as well as office and warehouse highlights. Further, we utilized visual effects to call out information unique to the subject property.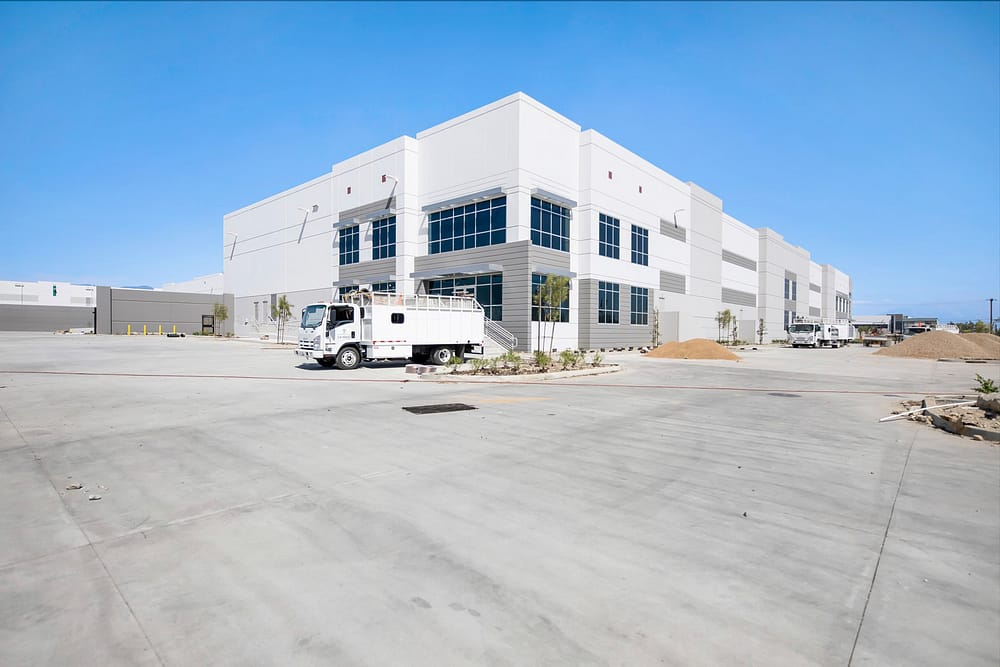 To complement the video, Friedman Studios created a 360 walkthrough of the property. Of note, the 360 walkthrough enables occupiers to tour the subject property as if on foot. In particular, the 360 walkthrough allows tenants to choose which rooms to tour: from the warehouse to the office space.
Lastly, Friedman Studios captured ground photography of the subject property to complete the virtual sales tour.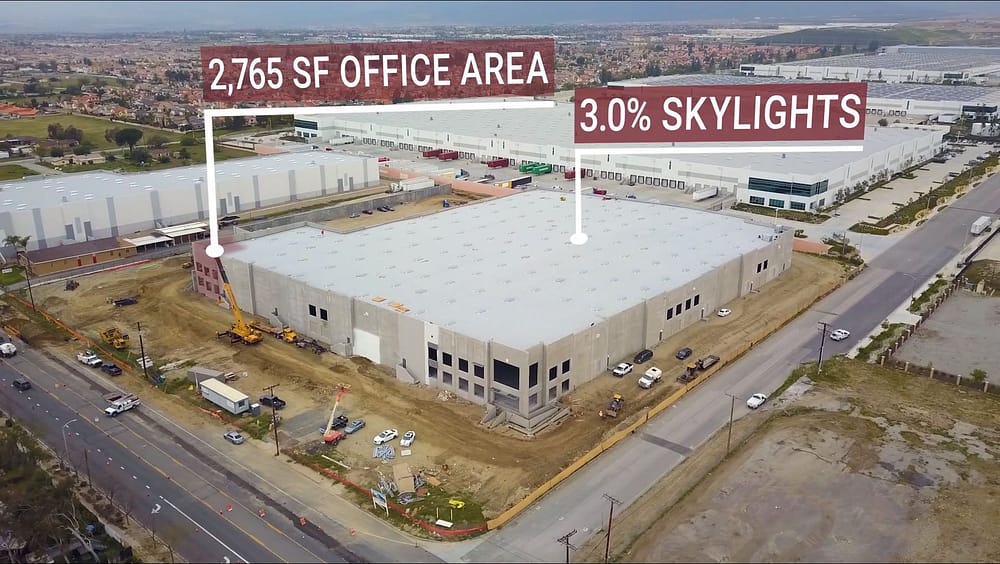 Benefits of Virtual Showings
Virtual sales tours – whether in Rialto or across the country – allow potential buyers to view the industrial real estate without the need to travel. The benefits have only increased with COVID-19. Friedman Studios edited the tour to include major highlights buyers would look for: square footage, corporate neighbors, and location. Toward this end, the virtual tour enables buyers to see the property without risking their health, all while obeying city ordinances for social distancing. Such videos and media sell properties, even in the midst of a pandemic.